Data Phoenix Webinars
Welcome to the Data Phoenix webinars, designed to help Data Scientists, ML Engineers and Researchers, and anyone interested in AI & Data expand their expertise horizons. Our webinars cover various topics, including MLOps, Generative AI, Large Language Models, Natural Language Processing, Computer Vision, Time-Series Forecasting, and Data Science, among many others. We explore AI's most complex technical aspects and delve into the best practices, approaches, and use cases for Data & AI/ML.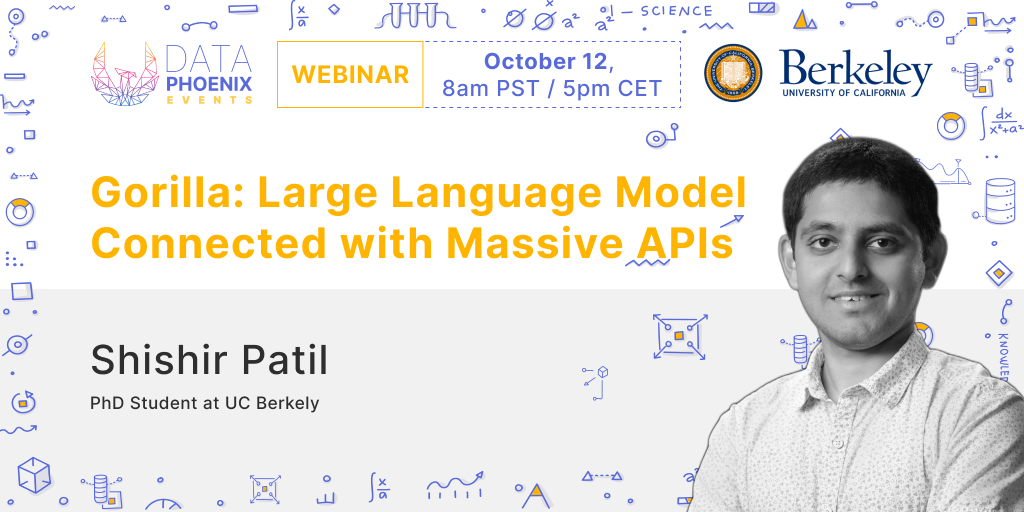 Join the Data Phoenix webinar in which Dmytro Spodarets and guest Shishir Patil (Ph.D. student at UC Berkeley) will introduce the Gorilla project, designed to connect LLMs with various services and applications exposed through APIs.