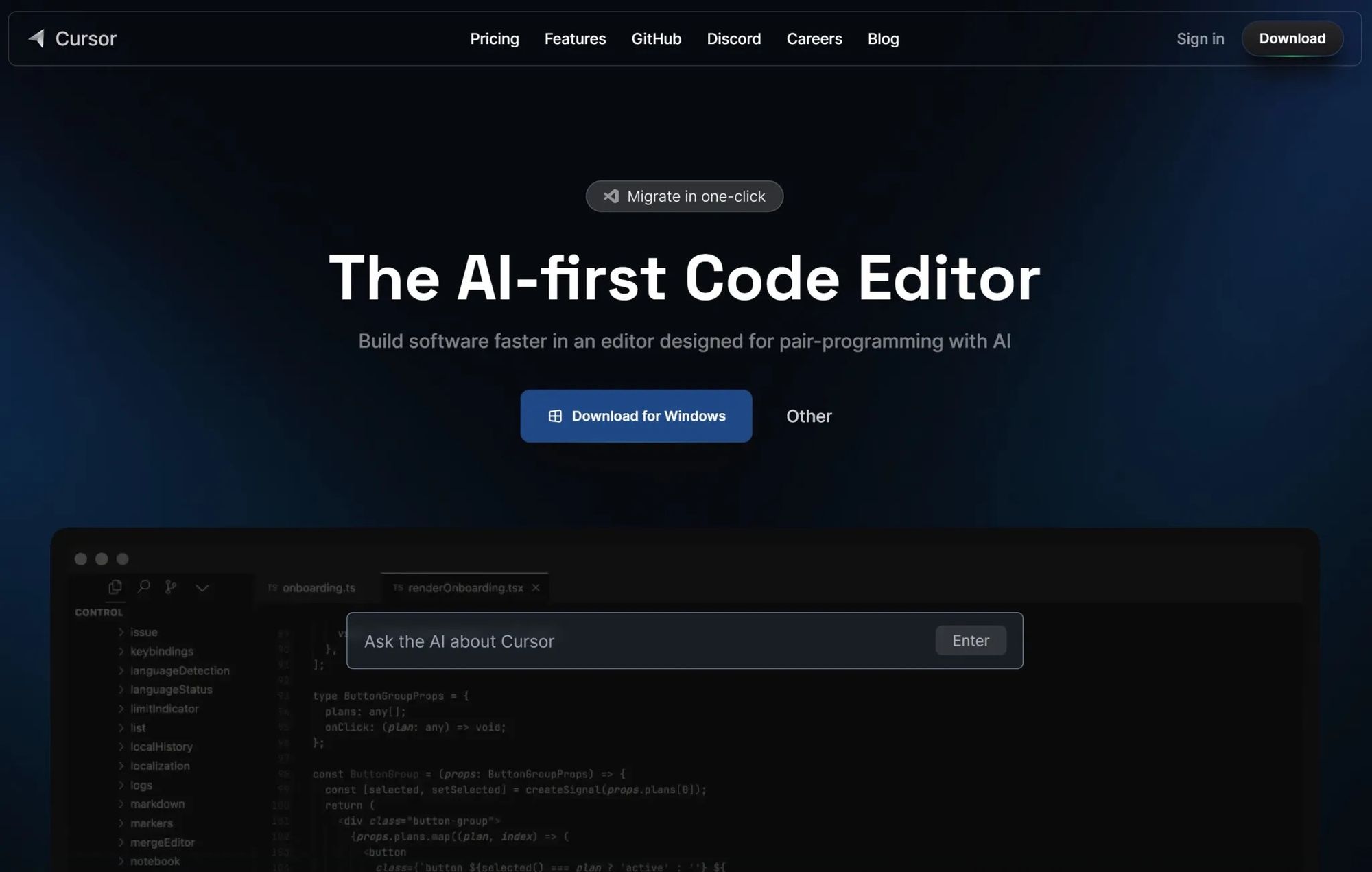 Anysphere raised $8M from OpenAI Fund to build its AI-first code editor
Anysphere, a startup working on Cursor, an AI-first code editor, recently raised $8M from the OpenAI Startup Fund. Cursor features an AI-powered chat prompt that can assist developers in debugging and other repetitive tasks.
Anysphere is a startup working on Cursor, a code editor designed for native pair programming with AI. The company just raised $8 million in a round led by the OpenAI Startup Fund, bringing its total funding to $11 million. In its funding announcement, Anysphere suggests that it will use some of the money to grow its team to support the research behind the project. The current team is quite determined about the direction they want Cursor to go.
Cursor is a fork of the Microsoft open-source code editor VS Code, the most popular code editor according to the Stack Overflow 2023 Developer Survey. In an interview with TechCrunch, CEO Michael Truell confirmed that their main competitor is indeed Microsoft, but that while it may have a significant distribution advantage, Microsoft cannot roll out new features or make substantial updates without the risk of alienating some of its users. Truell also stated that he believes there is much to do in AI pair programming, including a substantial market for developers wanting to work in a native AI-powered code editor.
Anysphere will entice developers who want to try out pair programming without sacrificing their VS Code extensions, themes, and keybindings, which can be seamlessly imported into Cursor. The editor also features a private mode that keeps code from being uploaded to Anysphere servers. If disabled, some code will be uploaded to the servers for analytics purposes only. Another noteworthy feature is that it can scan code for bugs and errors, in addition to helping developers debug their code by finding the source of the bugs. This aligns perfectly with the Anysphere team's ambitious plans for a future where writing bugs while using Cursor is impossible.
As expected from an AI-powered code editor, Cursor also offers the possibility to chat with the project to get assistance with starting a change or finding the correct method to call. The prompt can also enact code editions and generate code in response to instructions. There are other exciting features listed on the product's website. Anysphere acknowledges that it still has a long way to go, but Cursor is an outstanding start to a path that will likely be filled with many exhilarating surprises. Meanwhile, Cursor is free to try on Windows, Mac, and Linux (AppImage).
Data Phoenix Newsletter
Join the newsletter to receive the latest updates in your inbox.
Comments
---