Write for Data Phoenix
Share your articles, tutorials, and ideas with industry experts and talent
Why should you become a contributor?
Start to give more to the global community. By sharing your expertise in Data & AI as a DataPhoenix contributor, you can help us educate and inspire the next generation of industry leaders.
Let us know about the latest news and achievements of your company or startup in the Data & AI niche, and we will be there for you, to share your success with industry experts and talent.
Here are the steps we take to ensure that your content reaches the widest possible audience:
Publish it on our website
Post it on our LinkedIn, Twitter, Facebook, and Telegram pages
Include it in our digest, featuring you as the author
Content types
Article
Tutorial
News piece
Feel free to reach out to us with your ideas, indicating the audience you'd like to target and the format you'd like to use. We stay flexible and are ready to work with you for you, to meet your goals and objectives.
How to start to contribute?
To get started, please send us an email to [email protected] with a brief description of the topics you'd like to cover and the draft of your first article. After a positive review, we will send you an invitation to our CMS, and you will be able to start publishing your content.
Guideline
When you start to create a post, you will need to fill in the following fields:
Each content piece should have a featured image. If you are using the image from another platform (Medium), make sure you have all permissions. If not, source from royalty-free image sites (such as Freepik, Pexels, Unsplash, etc.) or create your own images. In any case: indicate the source.
Your title should be no longer than 60 characters. Since you cannot publish the content piece yourself, and we do a review before publication, you need to use the following tags before the title:
 – [draft] - You are working on the piece.
 – [ready] - The piece is ready for review and publication.
This is the body text field. Please find the instructions on using our CMS here.
Finally, you will need to add a summary of the piece. Just press 4 and then add a description to 5. We recommend having a description from 110 to 160 characters. We will use this description for social media and our digest, too.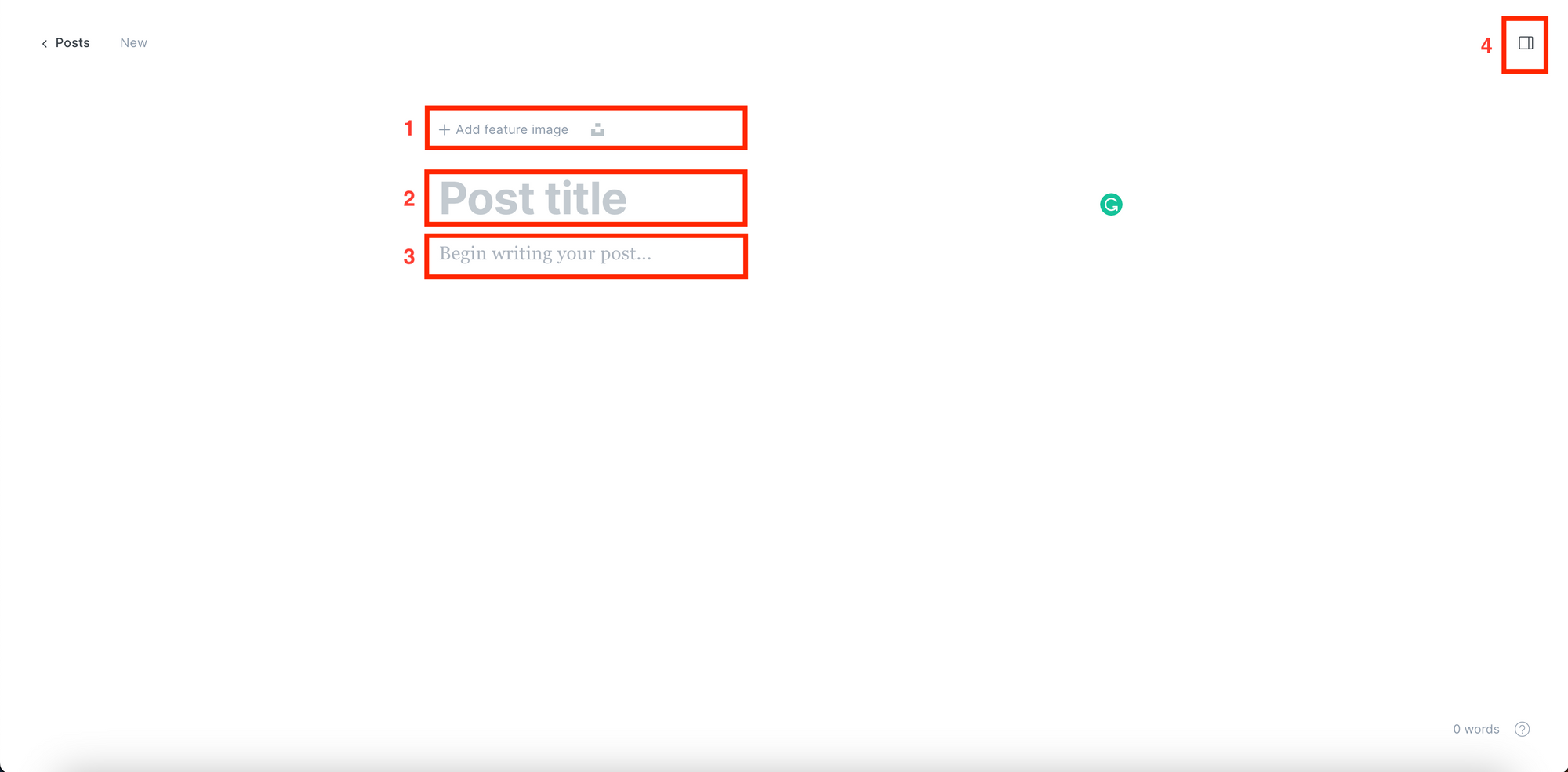 Don't forget to complete your profile with a photo, a short bio, and links to your social media pages. Thank you!
---