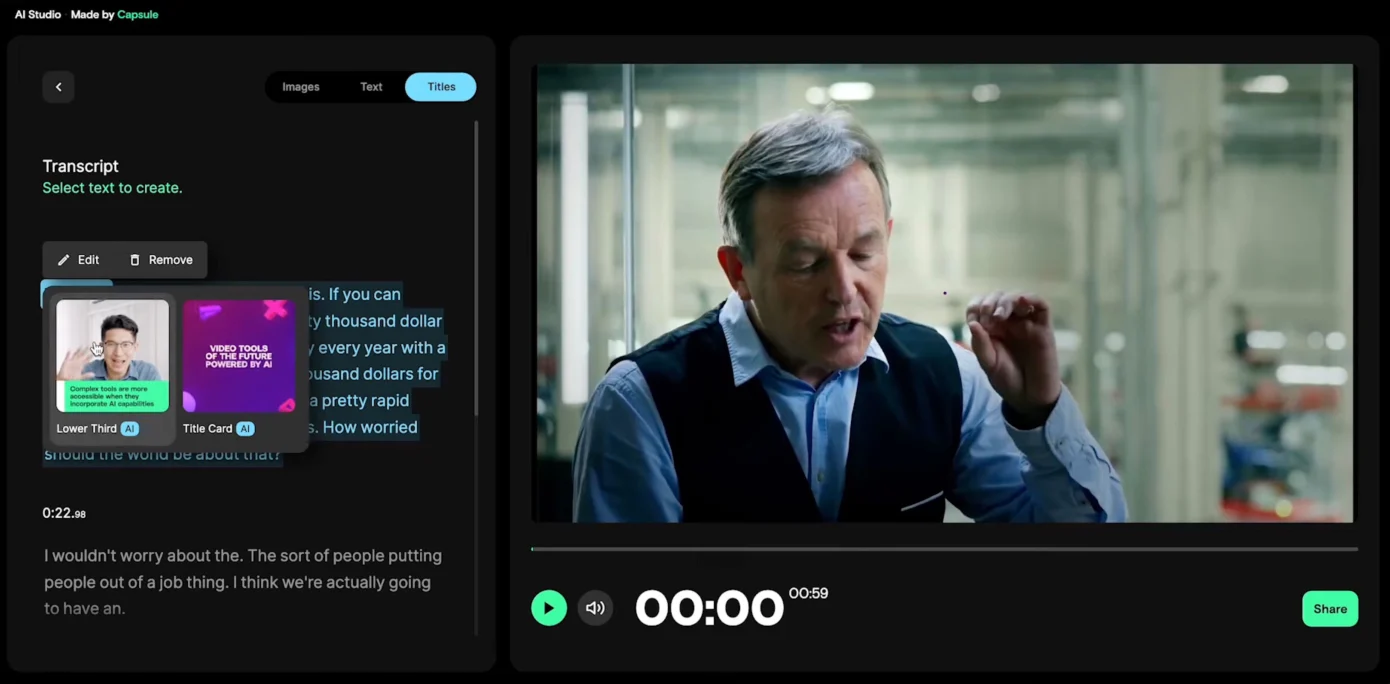 Capsule snags $4.75M for its AI-powered video editor that summarizes text, generates images and more
Capsule, a video editor with artificial intelligence, has received $4.75 million in funding for its unique technology that can summarize text, generate images, and create video segments for different types of content.
The trailblazing AI-powered video editor Capsule has secured a staggering $4.75 million in funding to take its innovative technology to the next level. The platform is changing the face of video editing, as it simplifies content creation by summarizing text, generating images, and creating video highlights for a wide range of applications.
XYZ Ventures led the funding round, with several other investors keen to back Capsule's exciting approach to content creation. The platform, which is already taking the industry by storm, is designed to make life easier for content creators, social media managers, and marketers. It automatically creates video highlights, summarizes text, and generates images based on the content.
The secret to Capsule's success is its machine learning algorithms, which allow the platform to analyze content, identify key topics, and create relevant and engaging video highlights. The AI technology can also generate video captions and subtitles, making it easier for content creators to reach a broader audience.
Capsule's technology is a game-changer for the video editing industry. The platform eliminates tedious manual editing, freeing up time and resources for creators to focus on the content itself. This results in faster, more efficient video editing, which is essential in a world where video content is increasingly popular.
Thanks to its partnerships with prominent content creators and brands such as The New York Times, BuzzFeed, and Nike, Capsule is fast becoming a household name in the industry.
We hope you haven't forgotten about the latest artificial intelligence (AI) technology called Bard by Google. This is an AI chatbot that works on the basis of Google's large language model, LaMDA, or Language Model for Dialog Applications.
Data Phoenix Newsletter
Join the newsletter to receive the latest updates in your inbox.
Comments
---