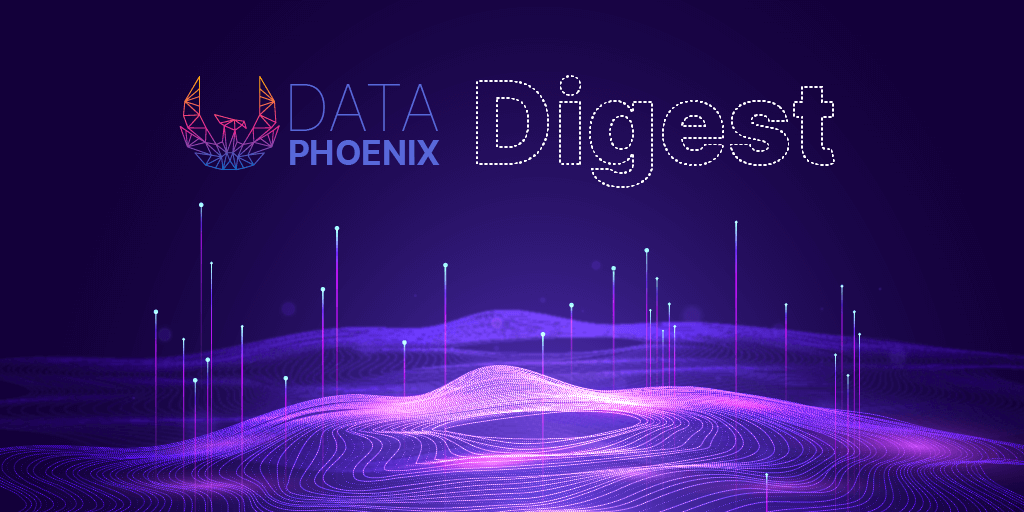 Data Phoenix Digest - ISSUE 27
Data Science automation is here, EU gets closer to banning facial recognition, serving ML Models in production, localizing objects with self-supervised transformers and no labels, courses, videos, tools, jobs, and more ...
NEWS
What's new this week?
Data Science automation is here. The rise of DeepMind. AI healing supply chains. New methods of game testing. EU gets closer to banning facial recognition. AI-driven advances in structural biology.
Funding News
Hailo, a startup developing AI accelerator chips for edge devices, raises $136M in a series C funding round led by Poalim Equity and entrepreneur Gil Agmon.
AmplifAI, a data-powered people enablement platform, raises $18.5M in a Series A financing led by Greycroft, to empower employee-centric enterprises.
SupportLogic, a proactive support experience (SX) platform, raises $50M in a Series B funding round led by WestBridge Capital Partners and General Catalyst.
ARTICLES
NMT Training Through the Lens of SMT
This article is a detailed summary of the EMNLP 2021 paper Language Modeling, Lexical Translation, Reordering: The Training Process of NMT through the Lens of Classical SMT. Enjoy!
Training-Validation-Test Split and Cross-Validation Done Right
This tutorial article provides an overview of methods you can use to employ cross validation and a dataset to select the best models for a project. Lots of interesting points for beginners.
Nowcasting the Next Hour of Rain
A research article by DeepMind, in which the team addresses the problem of weather prediction. The goal is to show how such predictions impact decision-making in a changing environment.
Serving ML Models in Production: Common Patterns
This article goes over four main patterns of ML in production and provides ways how of Ray Serve can help your organization natively scale and work with complex architectures.
PAPERS
Mining for strong gravitational lenses with self-supervised learning
In this paper, George Stein et al. use self-supervised representation learning to distill information from 76M galaxy images from the DESI Legacy Imaging Surveys' Data Release 9.
Localizing Objects with Self-Supervised Transformers and no Labels
The authors propose a simple approach to the problem of Localizing objects in image collections without supervision (LOST), to avoid expensive annotation campaigns.
Learning Reward Functions from Scale Feedback
The authors introduce a probabilistic model on how users would provide feedback and derive a learning framework for the robot, to help robots learn inexperienced user's preferences.
CARL: A Benchmark for Contextual and Adaptive Reinforcement Learning
In this paper, the authors propose CARL, a collection of well-known RL environments extended to contextual RL problems to study generalization.
COURSES
Reinforcement Learning Lecture Series 2021 [DeepMind]
The course offers students 13 lectures on the fundamentals of reinforcement learning and planning in sequential decision problems, as well as more advanced topics and modern deep RL algorithms.
Geometric Deep Learning [Course]
GDL is a free course that closely follows the contents of GDL proto-book by Michael M. Bronstein, Joan Bruna, Taco Cohen, and Petar Veličković. All materials and artefacts are publicly available.
CODE & TOOLS
The-Art-of-Linear-Algebra
The-Art-of-Linear-Algebra is a useful resource that features intuitive visualizations of important concepts introduced in "Linear Algebra for Everyone" by Gilbert Strang. Available as a PDF file.
VIDEOS
Graph Neural Network for Lagrangian Simulation
A lecture on Graph Neural Network for Lagrangian Simulation delivered at American Physical Society - Division of Fluid Dynamics Annual Meeting by Zijie Li of Mechanical and AI Lab.
JOBS
Looking to feature your open positions in the digest? Kindly reach out to us at [email protected] for details. We'll be proud to help your business thrive!
Data Phoenix Newsletter
Join the newsletter to receive the latest updates in your inbox.
Comments
---