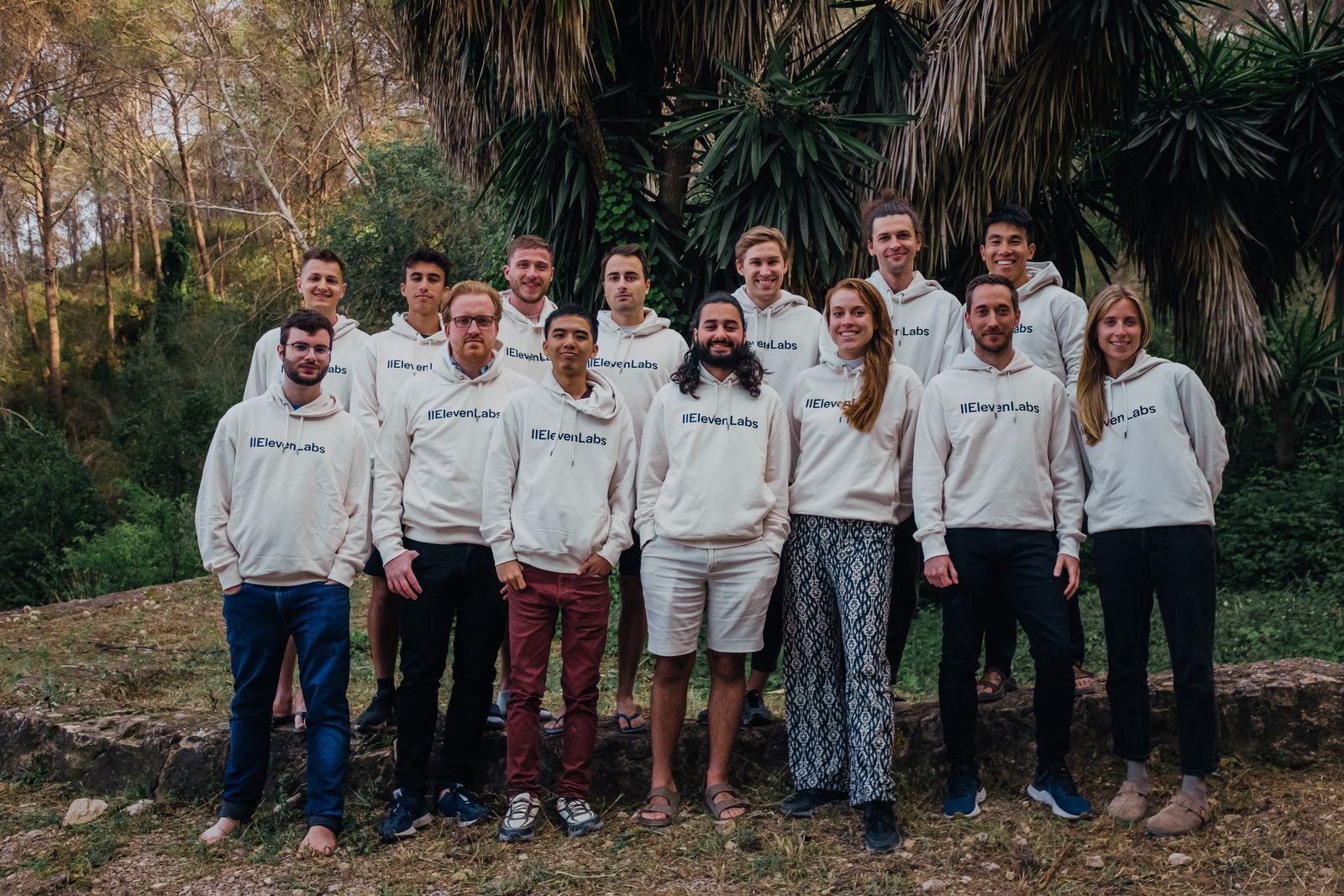 ElevenLabs raise $19M for AI Voice Research
Introducing ElevenLabs, a pioneering voice technology research company that is revolutionizing the world of audio AI software. Recently, the company raised an impressive $19 million in a Series A funding round, with Nat Friedman, Daniel Gross, and Andreessen Horowitz leading the investment. This significant capital infusion will propel ElevenLabs forward in its mission to advance voice AI research and develop groundbreaking products, ultimately making content universally accessible to all.
Since its Beta launch in January 2023, ElevenLabs has witnessed an overwhelming response, attracting over 1 million registered users hailing from diverse fields such as creative endeavors, entertainment, and publishing. The platform has become a go-to resource for content creators, empowering them to transform text into speech using a variety of methods. Users can leverage synthetic voices, clone existing voices, or even create entirely new artificial voices that align with their desired gender, age, and accent preferences. What sets ElevenLabs apart is its unwavering commitment to achieving exceptional speech quality, with a latency of less than one second, rendering the generated audio nearly indistinguishable from that of a real human.
The platform's versatility has led to its widespread adoption across multiple industries. Independent authors can now effortlessly convert their works into captivating audiobooks, while game developers can infuse their characters with lifelike voices. Additionally, ElevenLabs has extended its support to visually impaired individuals, providing them with a means to access online written content. Moreover, the company has forged strategic partnerships with major players like Storytel, TheSoul Publishing, Embark Studios, Paradox Interactive, and MNTN, further cementing its position as an industry leader.
With the successful completion of the Series A funding round, ElevenLabs is poised to achieve even greater heights. The investment will be channeled towards expanding the company's cutting-edge research hub for Voice AI and introducing tailored products for specific market verticals, including publishing, gaming, entertainment, and conversational applications. This means that users can expect a more refined and personalized audio experience, seamlessly blending technology and creativity.
Exciting developments are already underway at ElevenLabs. Projects, a highly sought-after production workflow for editing and creating dynamic, long-form spoken content, has been introduced for early access. This feature empowers content creators, such as publishers and independent authors, with unparalleled control over their AI-generated audio content. Just like working on Google Docs, users can effortlessly generate entire dialogue segments, news articles, and even complete audiobooks directly within the platform, making audio creation a breeze.
Looking ahead, ElevenLabs plans to launch an AI dubbing tool later this year, allowing videos to be effortlessly dubbed into any language while retaining the original speaker's voice. This game-changing feature holds immense potential for the entertainment industry, simplifying the localization process and enhancing global accessibility.
In its commitment to transparency and responsible AI usage, ElevenLabs has also unveiled the AI Speech Classifier. This groundbreaking tool enables users to determine whether an audio clip contains AI-generated content from ElevenLabs, promoting a safe and trustworthy generative media landscape.
With an incredible team and visionary investors onboard, ElevenLabs is well on its way to fulfilling its long-term goal of breaking down language barriers and ensuring content is universally accessible in any language and voice. Through their relentless pursuit of innovation and dedication to creating extraordinary audio experiences, ElevenLabs is reshaping the way we interact with and enjoy audio content. The future of voice AI has never looked brighter.
Data Phoenix Newsletter
Join the newsletter to receive the latest updates in your inbox.
Comments
---