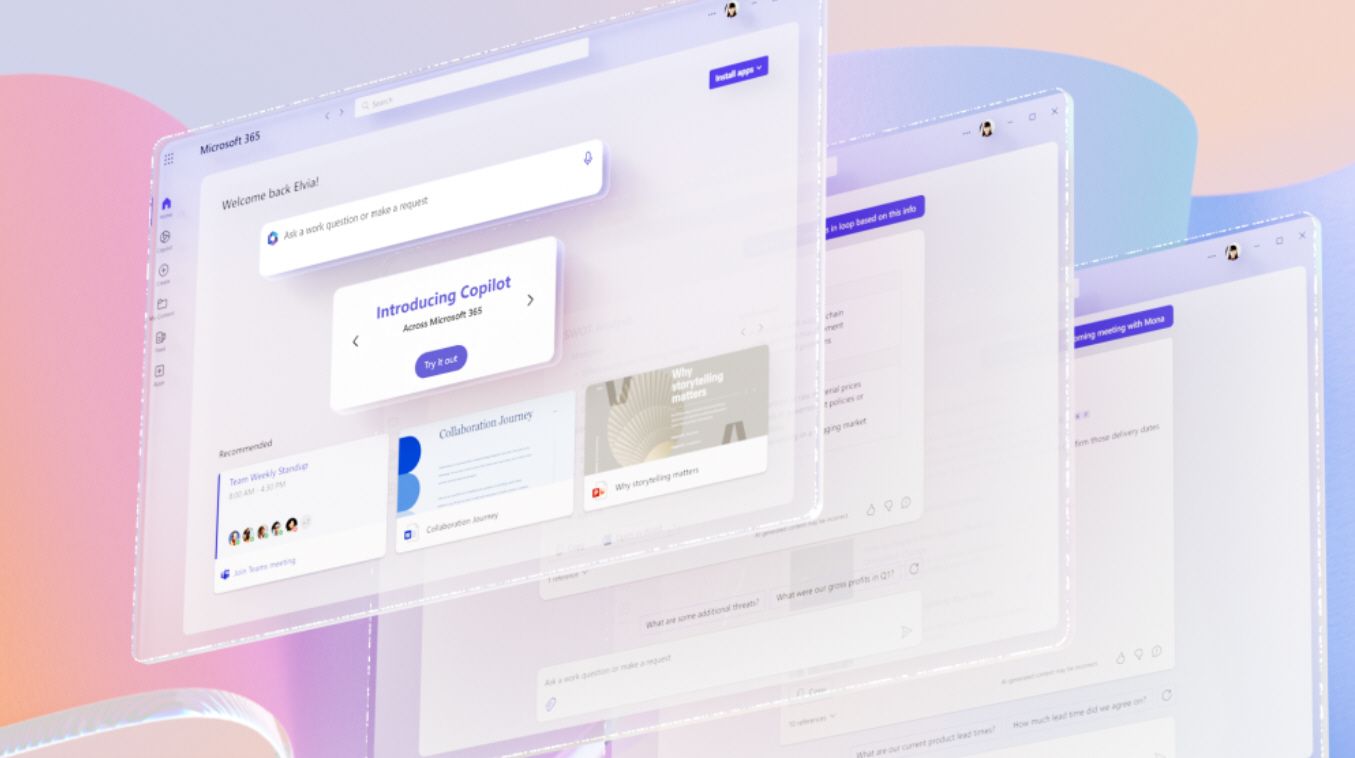 Microsoft's generative AI powered by Copilot 365
Microsoft wrapped up an epic week in generative AI and announced its new product, Copilot 365, which will "change work as we know it."

This took place at a demo event called "The Future of AI Work." New from Microsoft is Copilot 365, which combines big language models-GPT-4-with Microsoft Graph data (from calendars, email, chats, documents, meetings) and Microsoft 365 applications, including Teams, Word, Outlook and Excel.
Copilot 365's help is that it connects to your calendar and email, and can prepare for a scheduled important day by generating items to focus on during the next meeting. And it's also capable of creating PowerPoint with layouts and images, generating documents based on existing documents, and automatically recording meeting notes.
Copilot is also offered as an assistant in the new Business Chat app. It works by using the capabilities of Microsoft Graph to combine data from documents, presentations, email, calendar, notes and contacts. This way, all team members can move forward together, spending less time on tools and more time on the most important work.
The developers noted that Copilot now essentially becomes the starting point for all knowledge work at Microsoft.
Data Phoenix Newsletter
Join the newsletter to receive the latest updates in your inbox.
Comments
---