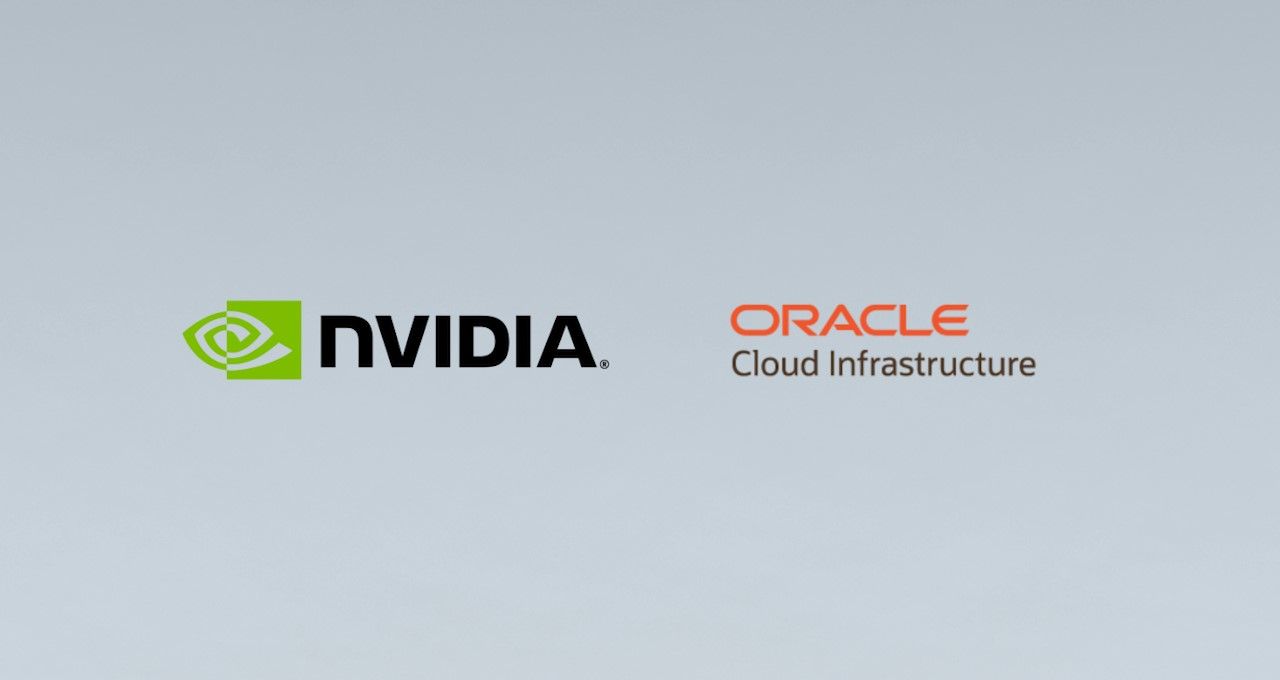 Oracle and NVIDIA collaborate to accelerate adoption of AI in the enterprise
Oracle and NVIDIA have announced a multi-year partnership to help customers solve business problems using accelerated computing and AI. It's a long-standing alliance that aims to deliver NVIDIA's complete accelerated computing stack - from GPUs to systems to software - to the Oracle Cloud Infrastructure (OCI).
The OCI adds tens of thousands of new NVIDIA GPUs, including the A100 and the forthcoming H100, to its processing power. Combined with OCI's cloud-based AI infrastructure of bare metal, cluster networks and storage, this gives enterprises a broad and easily accessible portfolio of AI learning capabilities and deep learning outputs at scale.
Now NVIDIA AI is moving into Oracle's cloud infrastructure. NVIDIA AI Enterprise is already a globally accepted NVIDIA AI platform software that includes core computational engines for every stage of the AI workflow, from data processing and AI model training to simulation and scale deployment. The parties plan to make the upcoming NVIDIA AI Enterprise release available at OCI, giving customers easy access to NVIDIA's accelerated, secure and scalable platform for end-to-end AI development and deployment, enabling organizations to develop predictive models for business process automation and gain rapid business insights from applications such as conversational AI, recommendation systems, computer vision and more.
Oracle and NVIDIA executives will discuss the success of their businesses at Oracle CloudWorld, Oracle's largest global event for customers and partners.
In the meantime, we'll remind you of the State of AI in the Enterprise study conducted by Deloitte's AI Institute between April and May 2022. This is the 5th edition of the publication, which provides organizations with a roadmap for closing the AI performance gap. Read more of the highlights in our previous news story.
Data Phoenix Newsletter
Join the newsletter to receive the latest updates in your inbox.
Comments
---