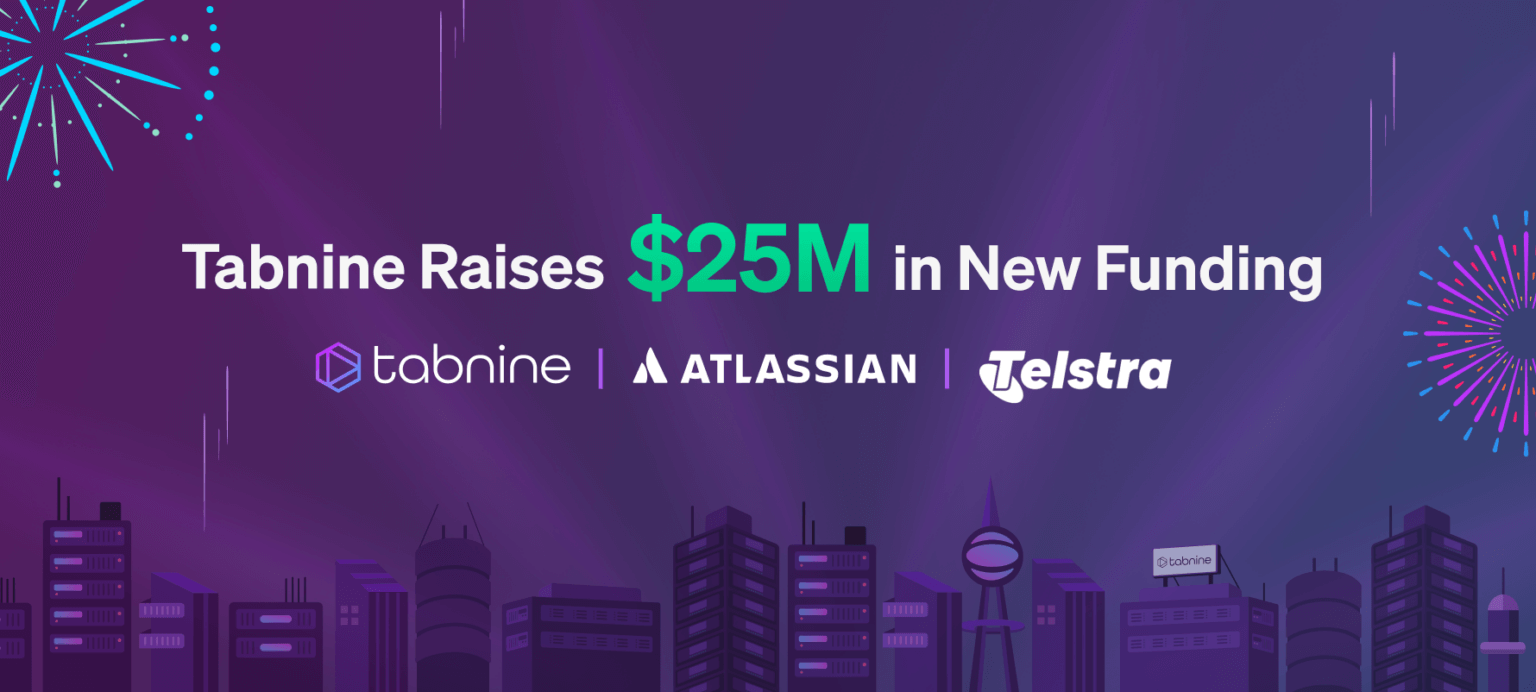 Tabnine plans to keep innovating after bringing in $25M
Tabnine recently raised $25M after completing a successful Series B round led by Telstra Ventures with participation from new investor Atlassian. The company plans to invest the funds into continuing to create AI-powered products.
Tabnine, the company behind the first-ever AI code assistant, just completed a successful Series B funding round led by Telstra Ventures with participation from Atlassian. The company pledged to invest the $25M raised into creating better AI-powered products that enhance the workflow of developers and teams while prioritizing security, privacy, and compliance. Backed by five years of experience in software development acceleration, Tabnine is now the largest independent company specializing in developing AI solutions for software development. The company stated that its product is used by over a million developers and has generated over 1% of the world's code, in addition to automating around 40% of code generation.
By helping developers simplify and accelerate their workflow, Tabnine has already enabled engineering teams to reinvest hours of work that otherwise would have been spent completing routine tasks. However, freeing developers' time so they can focus on valuable work is just the beginning for the company. It predicts that AI will eventually evolve from an assistant to a full-fledged platform that will ground and accelerate its SDLC. As a result, interactions with AI will become one of the most important sources that will determine how software behaves. These interactions will progress from simple prompting sessions to meaningful conversations with agents that will understand all aspects of software development: the how, the what, and most importantly, the why.
In this exciting future, Tabnine sees itself continuing to procure solutions for experienced developers and earnest engineering teams. Thus, the company plans to concentrate on developing solutions that prioritize customer control by giving its users the possibility of choosing among a variety of deployment options (SaaS, On-Prem, VPC), letting them know that Tabnine will never store or share its clients' code, developing context-aware products that can be tuned based on particular standards and models that can be customized using enterprise codebases, training its products exclusively on open-source and permissively licensed code so clients don't have to face legal liability, and building products that can be integrated into any IDE or SCM and can be plugged into any previously available LLM.
Data Phoenix Newsletter
Join the newsletter to receive the latest updates in your inbox.
Comments
---