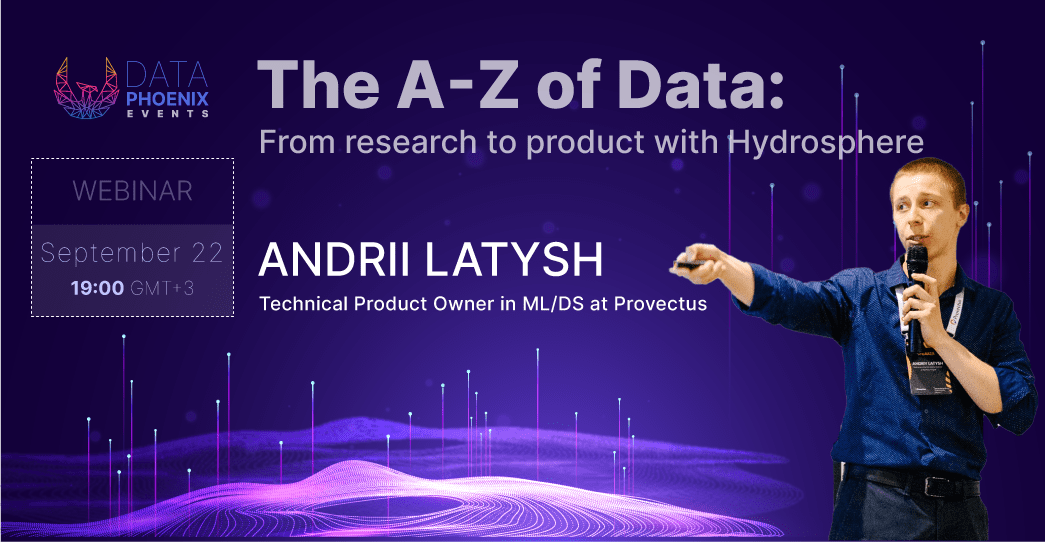 Webinar "From research to product with Hydrosphere" (RU)
Research and experimentation is usually a fun part of the project. Exploring data, learning domains, choosing and tuning models, researching and exploring to come up with better solutions.
Moving to production is where the fun ends. It often becomes a tedious and problematic part of the project. And that's where Hydrosphere comes to the rescue. The platform that takes on all the monotonous work of deploying, maintaining, and managing your ML models in production.
Come and learn from experts how to turn your research into a robust AI/ML product and how Hydrosphere can help you do it along the way.
Speaker
Andrii Latysh - Technical Product Owner in ML/DS at Provectus; Founder & Coordinator at Odyssey - Odessa Data Science Community; Machine Learning/Data Science Engineer and Consultant; Lecturer; Speaker; PhD student.
---