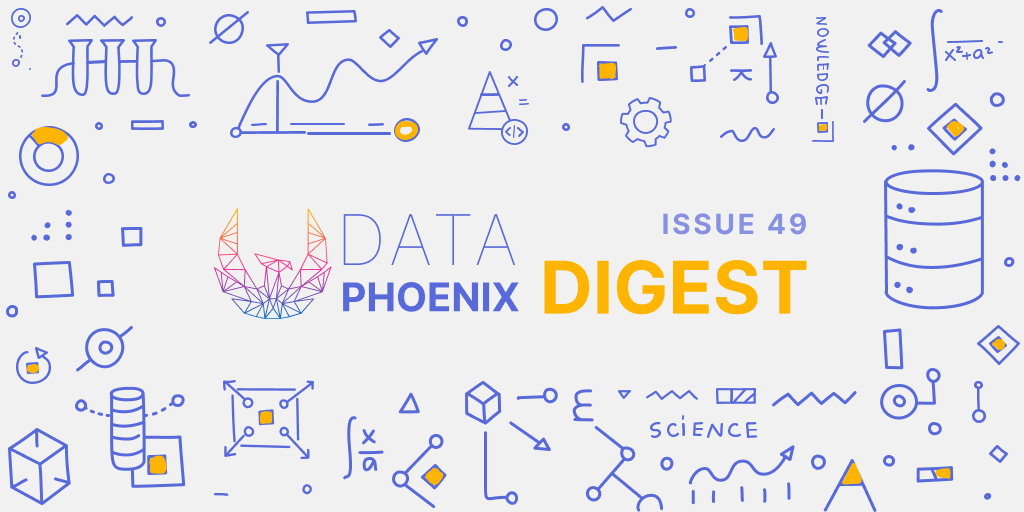 Data Phoenix Digest - ISSUE 49
The series of webinars "The A-Z of Data" come back in July, MLOps in 10 minutes, best practices for deploying computer vision models, it is time to explore LCE, graph ordering attention networks, OnePose, Diffuser, Imagen, and more.
Hi All,
I'm excited that Data Phoenix is getting back to our regular schedule. Some minor setbacks are still possible, but don't worry — we're working on it!
If you have any articles, tutorials, research papers, presentations, videos, or any piece of content you'd like to share with the community, kindly contact me by email. I'd be happy to publish it on the Data Phoenix Digest website and to feature it in the digest's weekly newsletter and on social media.
In July, we're also restarting our series of "The A-Z of Data" webinars on AI/ML, Data Science, and MLOps. If you'd like to participate as a speaker, feel free to contact me to discuss it in more detail.
In September, we'll launch two online events — MLOps Day Europe and MLOps Day America  — that will cover the specifics of deploying and maintaining ML models in production. I'll share more details in the upcoming issue of the digest, but if you want to participate, you can suggest and submit your keynote ideas already. Become a speaker, or become a sponsor — it's up to you!
With respect,
Dmitry Spodarets
---

---
ARTICLES
MLOps in 10 Minutes
In this comprehensive article, Alexey Grigorev dives deep into the specifics of MLOps and explains how MLOps is more about processes than tools, infrastructure, and models. Check it out!
Powering Next Generation Applications with OpenAI Codex
Learn more about modern applications of OpenAI Codex, a natural language-to-code system based on GPT-3 that turns simple English instructions into over a dozen popular coding languages.
---