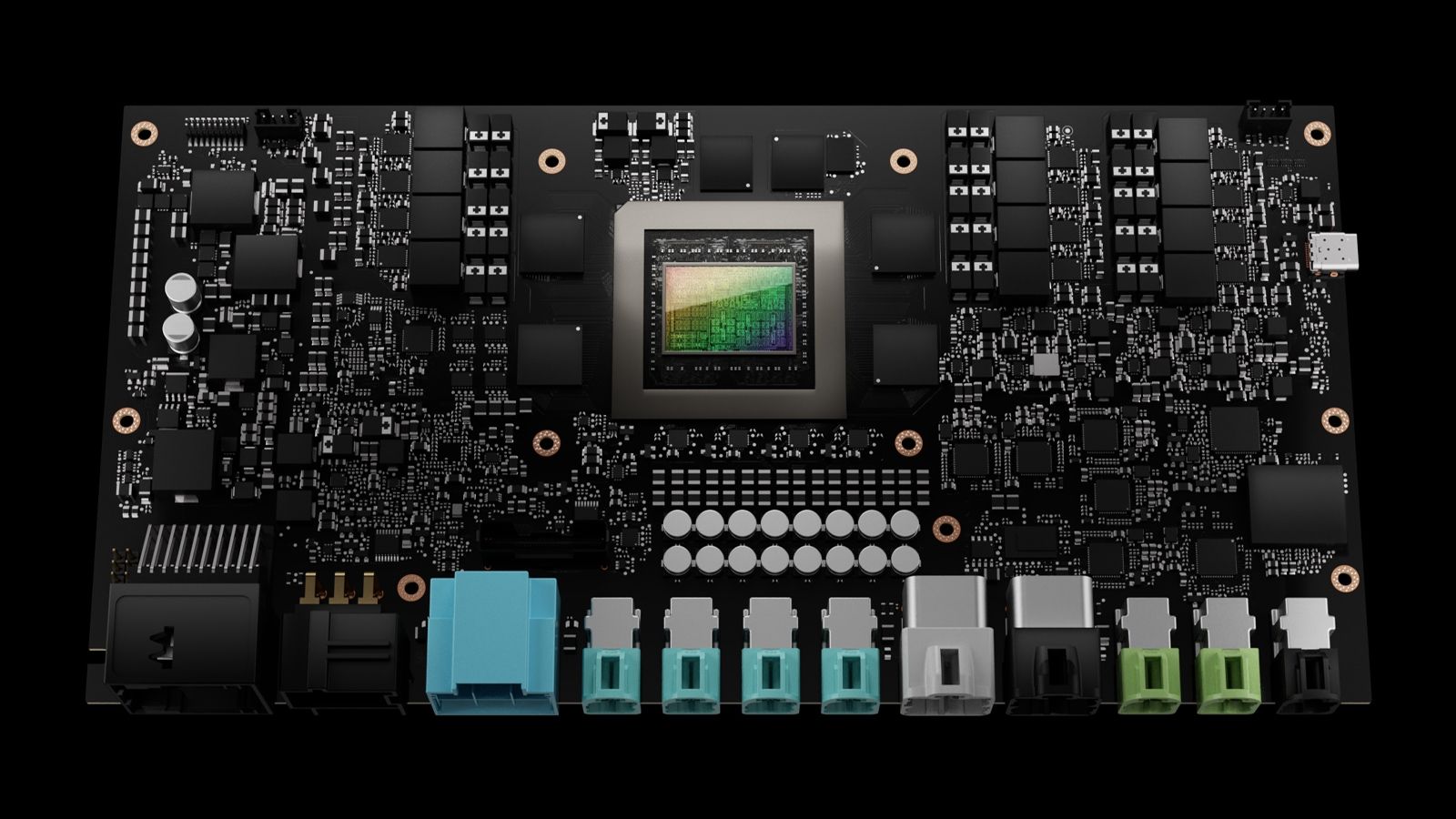 NVIDIA DRIVE Thor - a new AI chip for unmanned cars
NVIDIA has unveiled a new DRIVE Thor development, a superchip of epic proportions that combines all the smart car functions on a single computer with artificial intelligence for safe and reliable autonomous vehicles. It will be one of the most sophisticated processors on the market.
DRIVE Thor integrates traditionally distributed functions in cars - digital cluster, infotainment, parking and assisted driving - to improve development efficiency and accelerate software iteration.
The automotive-grade system-on-a-chip (SoC) is built on the latest CPU and GPU advances to deliver 2,000 teraflops of performance while reducing overall system cost. Nvidia plans to put DRIVE Thor into production as early as 2024. It will succeed NVIDIA DRIVE Orin in the company's product lineup and will incorporate the latest computing technology to accelerate the adoption of intelligent vehicle technologies focused on the 2025 automaker models.
In addition to high performance, DRIVE Thor provides an incredible leap in the accuracy of deep neural networks, as it is the first inclusion of a transformer engine in the AV family of platforms. Transformer networks process video data as a single perceptual frame, allowing the computing platform to process more data over time.
The SoC is also capable of multi-domain computing, can separate tasks for autonomous driving and in-car infotainment systems, and simultaneously performs critical processes without interruption. Linux, QNX and Android can now run simultaneously on the same computer in the car. All in-car displays, sensors and more can connect to this single SoC, simplifying an incredibly complex supply chain for automakers.
Reminder, NVIDIA also unveiled the new third-generation ultra-efficient NVIDIA Ada Lovelace RTX architecture, which will enable GeForce RTX 40 series graphics cards to run incredibly fast, giving gamers and creators a quantum leap in performance, AI-powered graphics, more immersive gaming experiences and the fastest content creation workflows.
Data Phoenix Newsletter
Join the newsletter to receive the latest updates in your inbox.
Comments
---