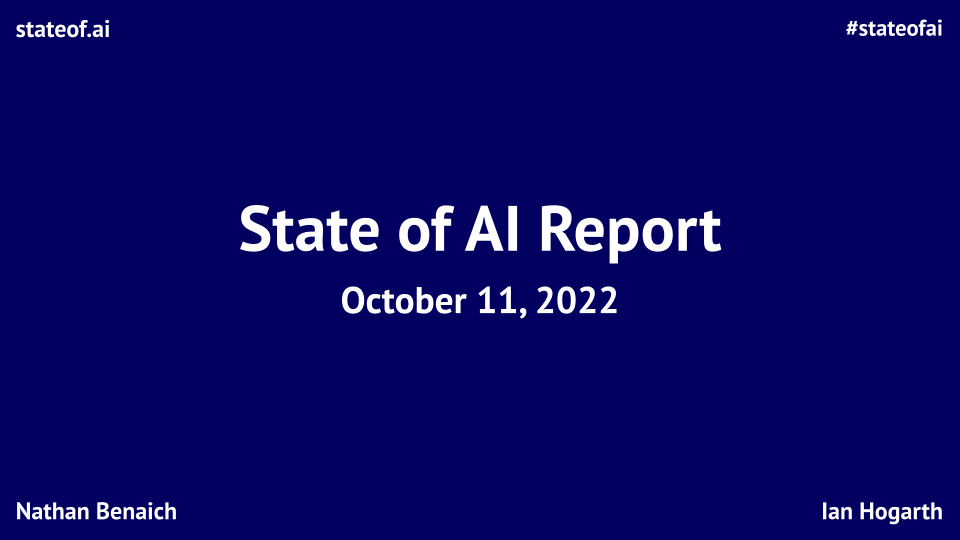 AI investors Nathan Benaich and Ian Hogarth presented the State of AI 2022 report, now in its fifth year, analyzed by leading AI experts in industry and research. It analyzes the most interesting developments in AI, and the investors' goal is to spark an informed conversation about the state of AI and its implications for the future.
The report looks at key aspects of AI - Research, Industry, Policy, Predictions - and has created a new Security section. In this way, it is possible to understand the areas of commercial application of AI and its impact on business, how AI is regulated, its economic implications and evolving geopolitics, and identifying and mitigating the catastrophic risks that the high performance AI systems of the future may pose to us.
Key themes for the 2022 report.
New independent research labs are rapidly opening up the closed source codes of the big labs. And AI hardware remains firmly entrenched with NVIDIA.
Data leakage, a major methodological pitfall of AI research, requires further scrutiny.
The growing acceptance of major scientists in the field of AI security is a promising sign that AI security will become a mainstream discipline.
Meanwhile, the gap between China and the U.S. in AI research continues to widen: Since 2010, Chinese institutions have published 4.5 times as many papers as U.S. institutions and significantly more than the United States, India, Britain and Germany combined. China is also leading significantly in areas with security and geopolitical implications, such as surveillance, autonomy, scene awareness and object detection.
Also recall that earlier McKinsey presented a report Technology Trends Outlook 2022.
Data Phoenix Newsletter
Join the newsletter to receive the latest updates in your inbox.
Comments
---