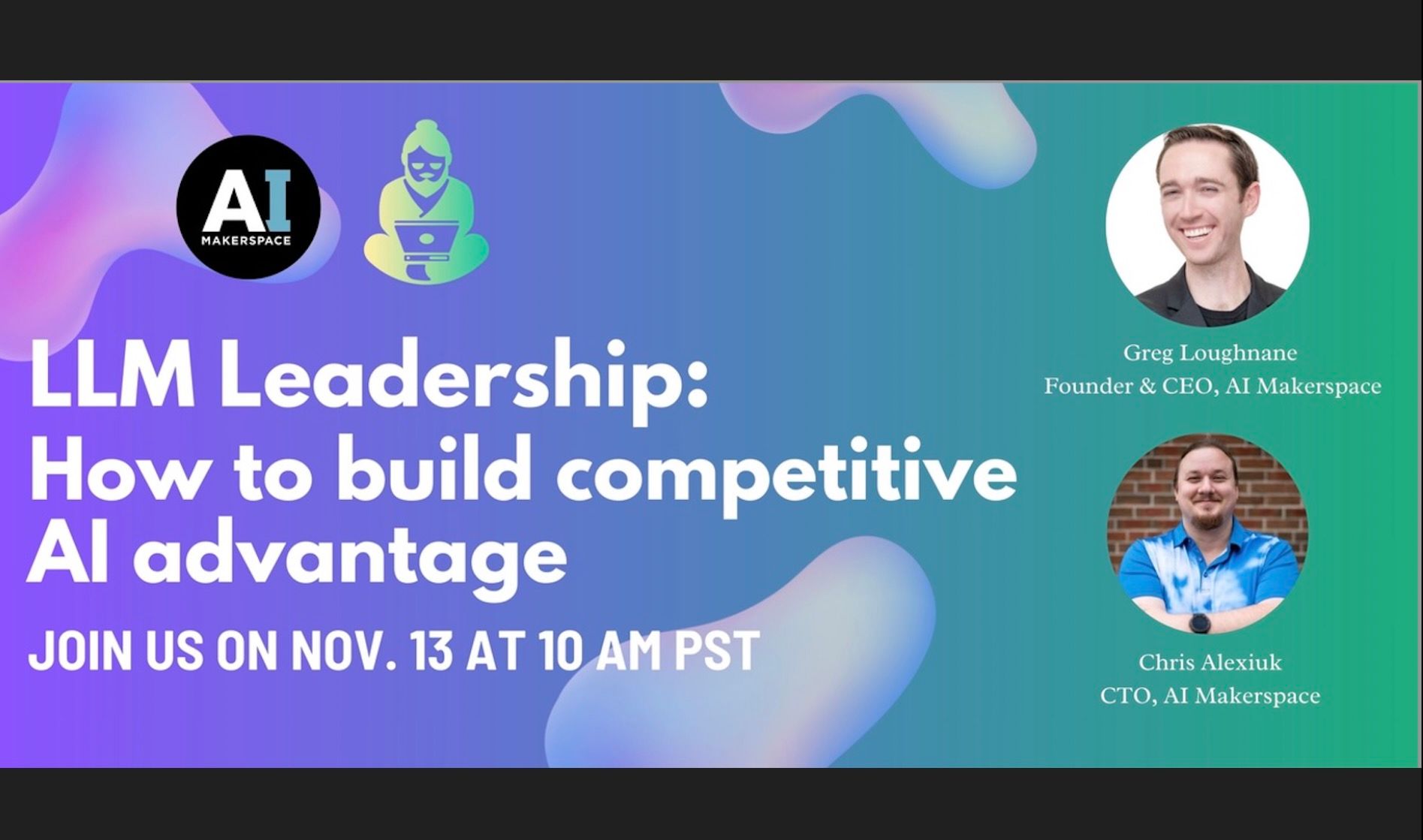 Are you an AI Buisness leader looking to implement AI engineering and AI product management talent? Then, this workshop is for you! Join the AI Makerspace team Nov. 13 at 10 AM PST.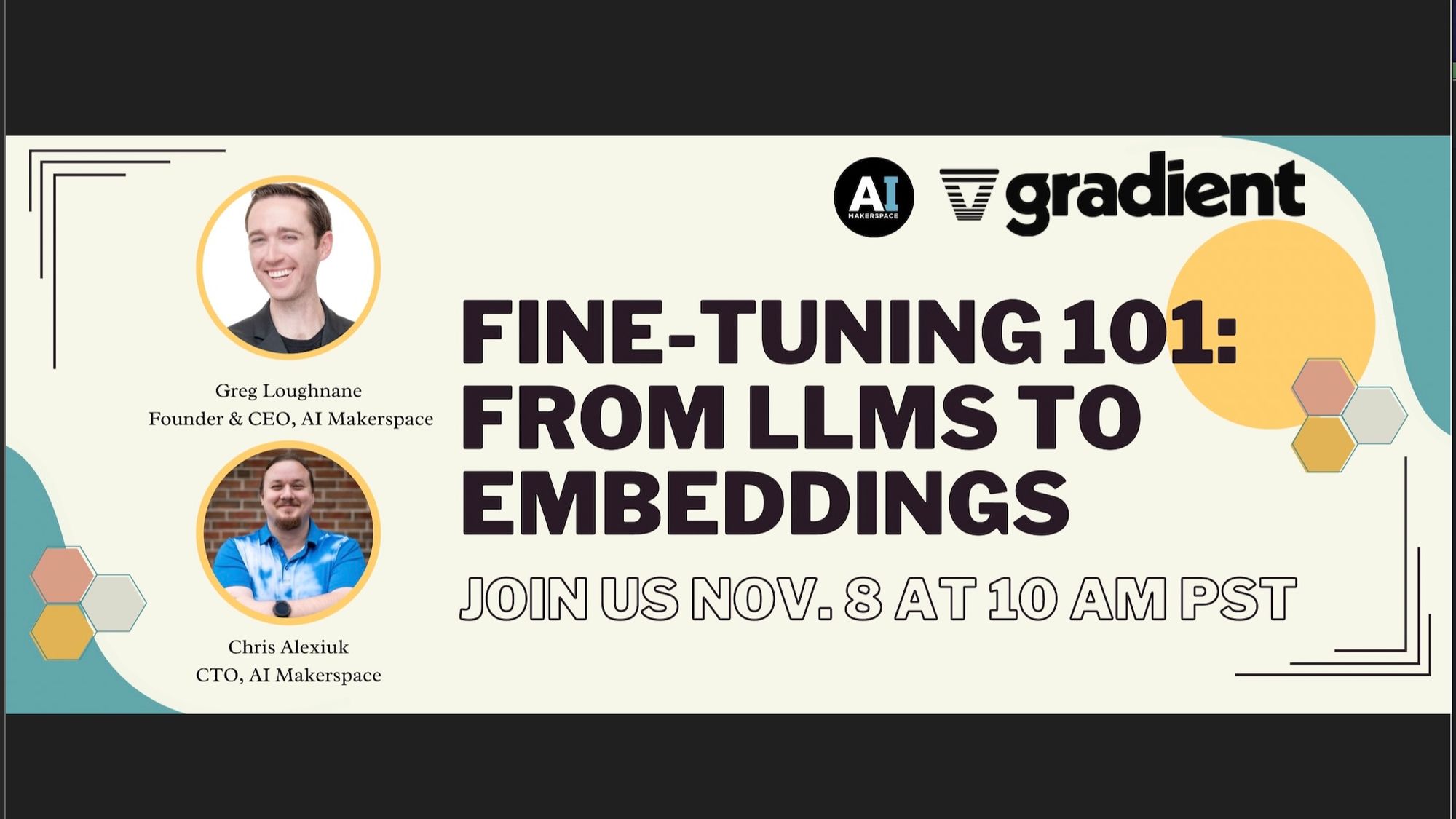 Join the AI Makerspace team for a workshop on Fine-Tuning 101: From LLMs to Embeddings! They'll demonstrate new capabilities that aspiring AI engineers should be adding to their tool belt.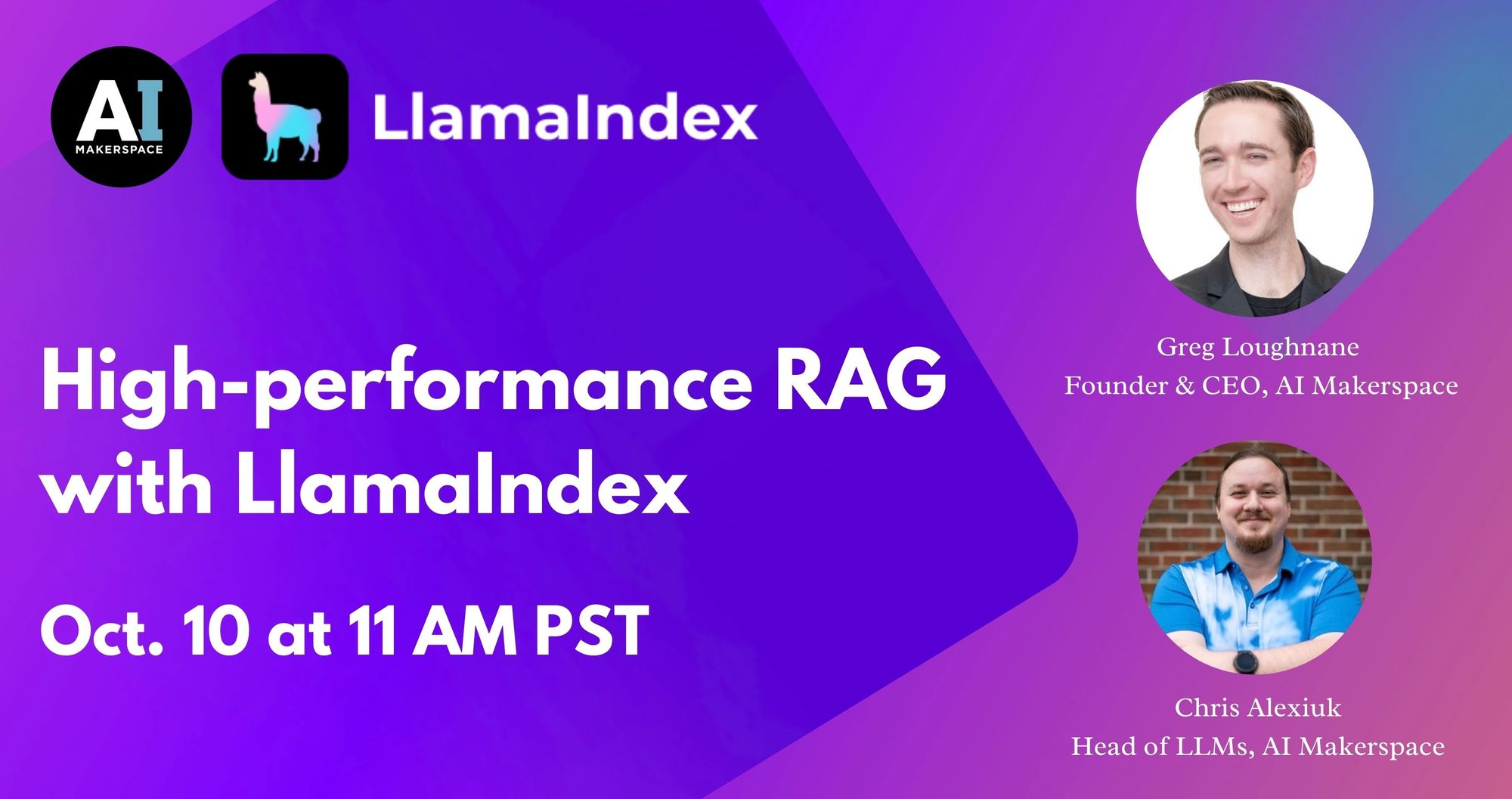 Greg Loughnane and Chris Alexiuk will discuss how to use hierarchical embeddings to return relevant context from a large dataset, as measured by context precision and context recall via the RAG ASsessment framework, and also show the impact of fine-tuning the embedding model on retrieval metrics.