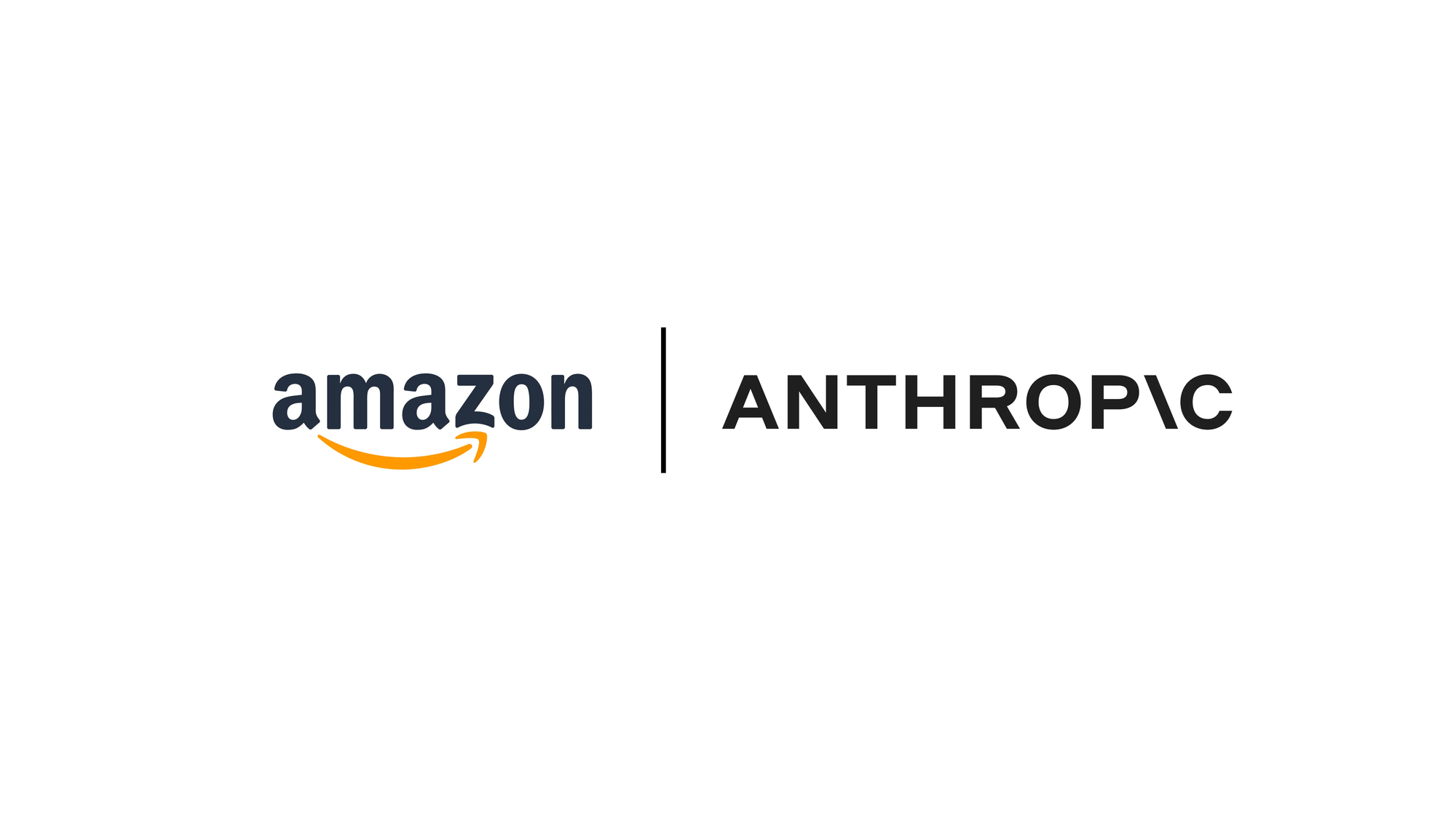 Anthropic could receive up to $4 billion from Amazon as part of ongoing collaboration
Anthropic is leveling up in the generative AI race by partnering with Amazon. The company behind Claude committed to expanding its support of the Amazon Bedrock API, and to primarily using AWS as its cloud provider. Amazon will get a minority stake in Anthropic for up to $4 billion in funding.
Anthropic, the company behind the AI-powered business assistant Claude, has announced a collaboration with Amazon in which it could secure up to $4 billion in funding in exchange for a minority stake in the company. The partnership also means that Anthropic will now use Amazon Web Services (AWS) as its "primary cloud provider for mission critical workloads." In addition to relying on its existing solutions, Anthropic will now benefit from the AWS Trainium and Inferentia accelerators for model training and deployment. Finally, Anthropic will be able to respond to the growing demand for Claude integration into AWS by expanding Amazon Bedrock support so AWS customers can access Claude via the Amazon Bedrock API.
This collaboration is already producing exciting results. Amazon and Anthropic are now boasting several success stories on their websites, ranging from information and analytics provider LexisNexis Legal & Professional to travel information source Lonely Planet. These cases successfully showcase Claude's potential and confirm that this collaboration is a step in the right direction for Anthropic. As is now the norm with generative AI, the announcement also touches upon security concerns. Both companies have committed to delivering safe model training and deployment. Anthropic looks up to Amazon as a leader in cloud security and has stated that Amazon is "committed to promoting and implementing safety best practices on Amazon Bedrock to ensure the responsible use of our products and services."
This collaboration between Amazon and Anthropic comes at a time when the latter is reportedly on a race "to build a "frontier model" — tentatively called "Claude-Next" — that is 10 times more capable than today's most powerful AI." Anthropic recently launched a public-facing beta in the US and UK only, which includes a paid subscription plan comparable to ChatGPT Plus.
Even if this collaboration agreement represents an impressive leap forward for Anthropic, one must remember that the competition is rough. OpenAI is being heavily funded by Microsoft and is allegedly on its way to generating over $1 billion in annual revenue. Moreover, competitors AI21 Labs and Cohere also have their models available via Amazon Bedrock. Still, given the amount of computing and financial resources it will unlock for Anthropic, the agreement will surely be fruitful.
Data Phoenix Newsletter
Join the newsletter to receive the latest updates in your inbox.
Comments
---