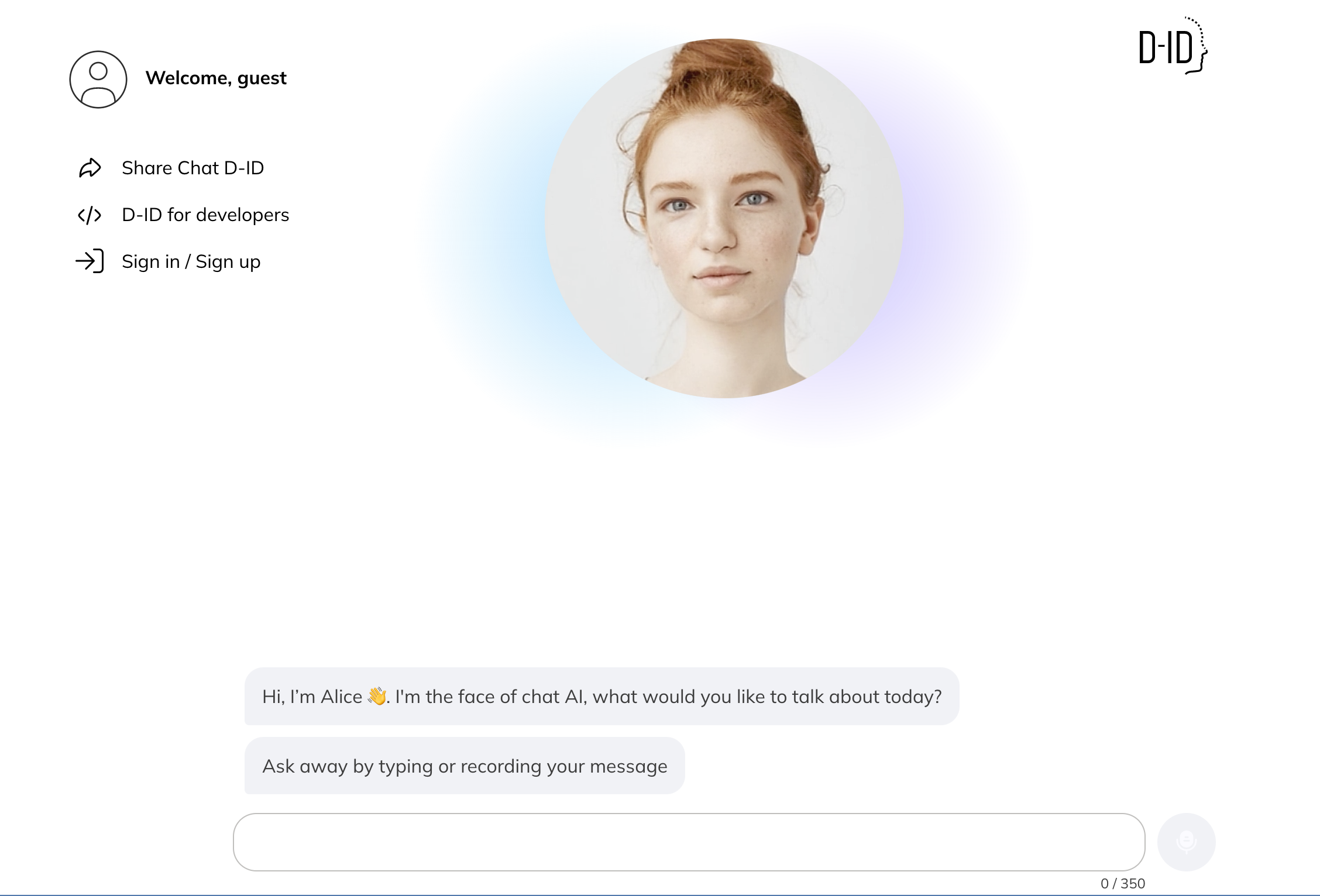 chat.D-ID enables anyone to talk face to face with AI
"Our technology unlocks a side of artificial intelligence the world has never seen before" - chat.D-ID
Founded in 2017, D-ID is a global leader in generative AI and creative media. D-ID's generative AI technology has been used to create more than 110 million videos.  On March 7, 2023, it announced the launch of a new product - chat.D-ID. This is the first ever AI web application that allows anyone to communicate face-to-face with a photorealistic artificial intelligence in a natural way. This is achieved by combining the power of D-ID's proprietary text-to-video streaming technology with the extensive OpenAI ChatGPT language model.
"Moving from a text-based interface to face-to-face communication makes the experience more immersive, enjoyable, and engaging, and helps people better understand the information they are receiving." - said Gil Perry, CEO and co-founder of D-ID.  
That's why chat.D-ID will make AI conversations accessible to a much wider audience, including children, the elderly, people with disabilities, and billions of people around the world who are not part of the tech community. The app is still in beta testing. However, very soon it will be able to offer a variety of preset avatars from which users can choose, as well as the ability to upload any portrait of their choice.
In addition to being a personalized product, chat.D-ID can also be used as an interactive demonstration of D-ID's recently released streaming capabilities. This enables the creation of photo-realistic digital assistants that can interact with consumers in a more human, engaging, and effective way in almost all areas of life - from customer service to digital assistants and virtual coaches in financial services, healthcare, retail, travel and leisure, and more.
Data Phoenix Newsletter
Join the newsletter to receive the latest updates in your inbox.
Comments
---