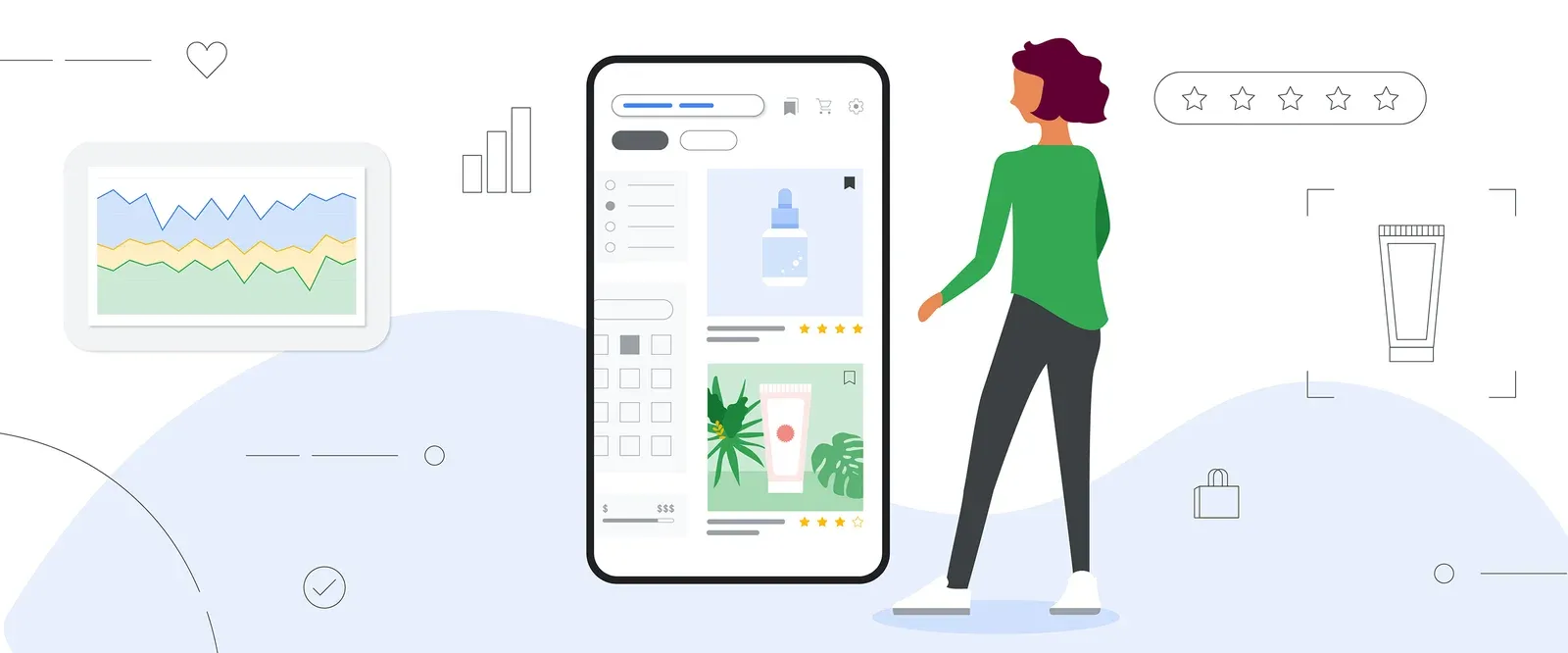 In today's digital age, connecting with online shoppers has become crucial for the success of small businesses. However, standing out and capturing the attention of potential customers can be a challenge. To address this issue, Google has introduced a new tool called Product Studio, at Google Marketing Live, which aims to help merchants create unique and eye-catching product imagery using generative AI.
The importance of captivating images in e-commerce cannot be overstated. They serve as digital window displays for businesses, attracting shoppers and influencing their purchasing decisions. Google has observed that product offers with multiple images receive more impressions and clicks compared to those with just one image. However, obtaining a variety of high-quality images can be expensive and time-consuming for businesses.
Product Studio, designed with Google's AI Principles in mind, allows businesses of all sizes to leverage the power of generative AI. It enables merchants to create customized product scenes based on their changing marketing needs without the need for costly photoshoots. For instance, a skincare company could request an image featuring their product surrounded by peaches and tropical plants to highlight a special seasonal version.
In addition to creating custom product scenes, Product Studio offers other valuable features. Merchants can easily remove distracting backgrounds from their product images, opting for a plain white background, which is often preferred. Moreover, the tool allows for the quick enhancement of small or low-resolution images, improving their quality without the need for reshoots.
Starting in the next few months, merchants in the United States can access Product Studio through Merchant Center Next, Google's simplified platform for listing products. These features will also be available to merchants using the Google & YouTube app on Shopify.
Google is committed to making it easier for businesses to list their products on its platform. Merchant Center Next simplifies the setup process by automatically populating a merchant's product feed with information detected from their website. This saves time and ensures that merchants can quickly showcase their products across Google. The platform also provides comprehensive performance insights, allowing merchants to monitor their best-selling products, identify competitors, and track customer engagement.
For businesses with both online and brick-and-mortar stores, Merchant Center Next offers a unified view of product inventory, making it easier to manage both aspects of their business. The platform also highlights the potential benefits of fixing errors in product data, helping merchants prioritize necessary updates.
While Merchant Center Next has already started rolling out for new users, Google plans to upgrade smaller businesses gradually over the coming months. The global rollout is expected to be completed by 2024. Merchants will be notified when the new experience becomes available to them.
In conclusion, Google's Product Studio and Merchant Center Next provide valuable tools and features that empower small businesses to connect with online shoppers effectively. By leveraging generative AI, businesses can create compelling product imagery, attract more customers, and grow their online presence. With simplified setup processes and comprehensive performance insights, Google is making it easier for merchants to list their products and succeed in the digital marketplace.
Data Phoenix Newsletter
Join the newsletter to receive the latest updates in your inbox.
Comments
---