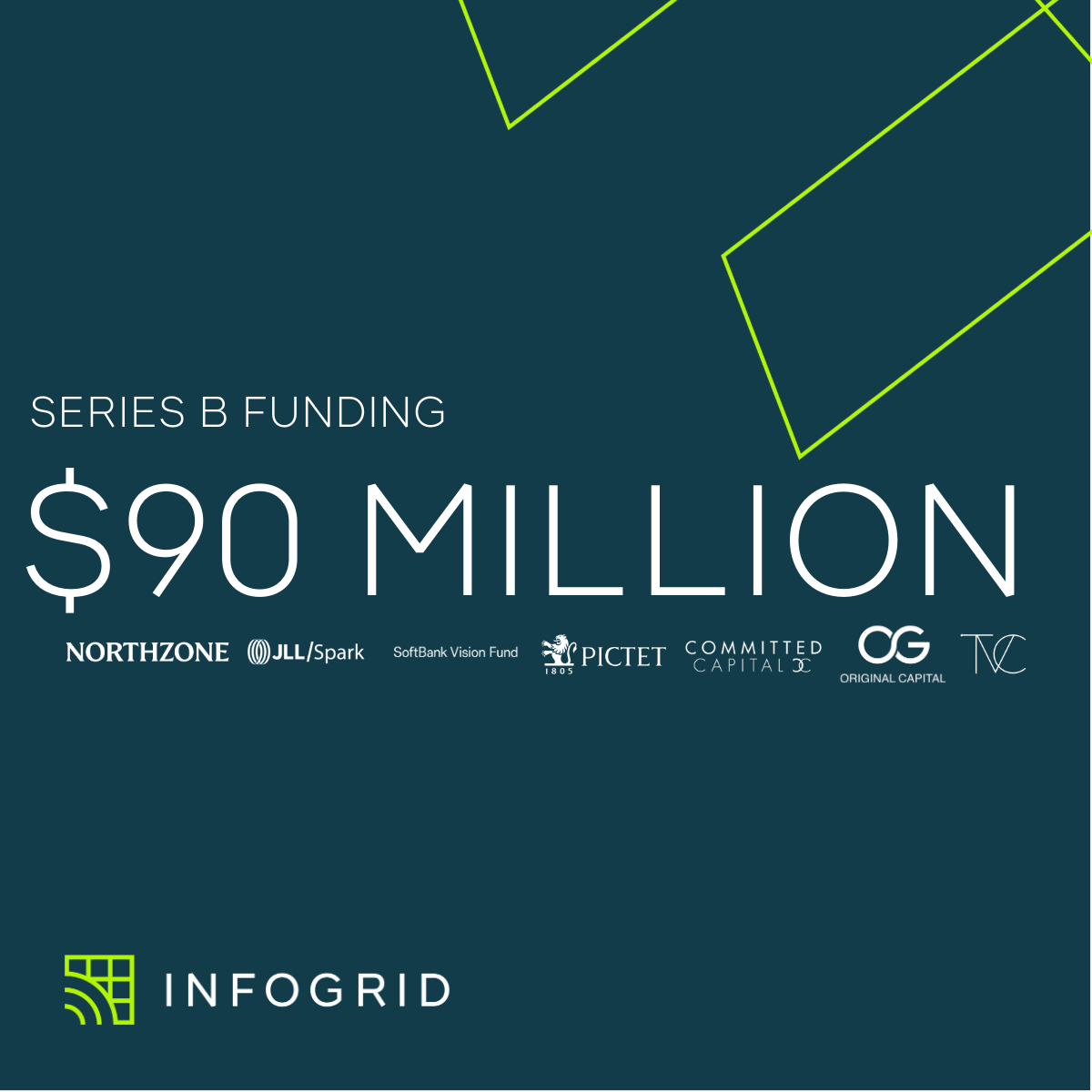 Infogrid Raises $15.5M
Infogrid aims to further expand its operations and continue developing its innovative IoT platform leveraging ML algorithms
UK-based Infogrid, which provides IoT solutions for businesses and industrial buildings, recently announced their successful completion of the Series B funding round. Thanks to the help of European VC firm Northzone, a total of $15.5 million was successfully raised.
With this latest funding, Infogrid aims to further expand its operations and continue developing its innovative IoT platform. The platform leverages machine learning algorithms and advanced analytics to provide real-time monitoring and optimization of building systems such as lighting, HVAC, and security.
Infogrid's platform empowers businesses to reduce their energy consumption, improve their facilities' efficiency, and reduce operating costs. By identifying potential issues and inefficiencies before they become significant problems, the platform enables businesses to take proactive measures to optimize their operations.
The successful completion of Infogrid's Series B funding round underscores the company's vision and the strength of its technology. Thanks to the extra funding, the enterprise is equipped to keep widening its horizon and capture a larger share in the swiftly-evolving IoT sphere. This in turn will facilitate their accelerated growth.
This new influx of funds will help Infogrid take their expansion plans to the next level. In addition to increasing their global presence, it also aims to add more data points in the company's dataset. They already collect billions of unique data points on a monthly basis and this new round of funding will let them raise that number significantly, and this is growing exponentially. Infogrid's AI-powered building intelligence platform offers a great deal of features & capabilities. It is this platform that will assist Infogrid in servicing their global blue chip customers and also help them expand their customer success & sales team.
This news serves as a testimony to the crucial influence of IoT in building a more efficient and sustainable enterprise atmosphere in both commercial and industrial sectors. It's certainly worth taking note of! As businesses seek to reduce their environmental impact and cut costs, innovative solutions like Infogrid's are becoming increasingly popular.
Overall, Infogrid's Series B funding round marks an important milestone for the company and the IoT industry as a whole. Infogrid has the financial resources and cutting-edge technology to become a major player in the market. This company will be a driving force behind technological developments and improved efficiency within both commercial & industrial sectors for years to come.
Data Phoenix Newsletter
Join the newsletter to receive the latest updates in your inbox.
Comments
---