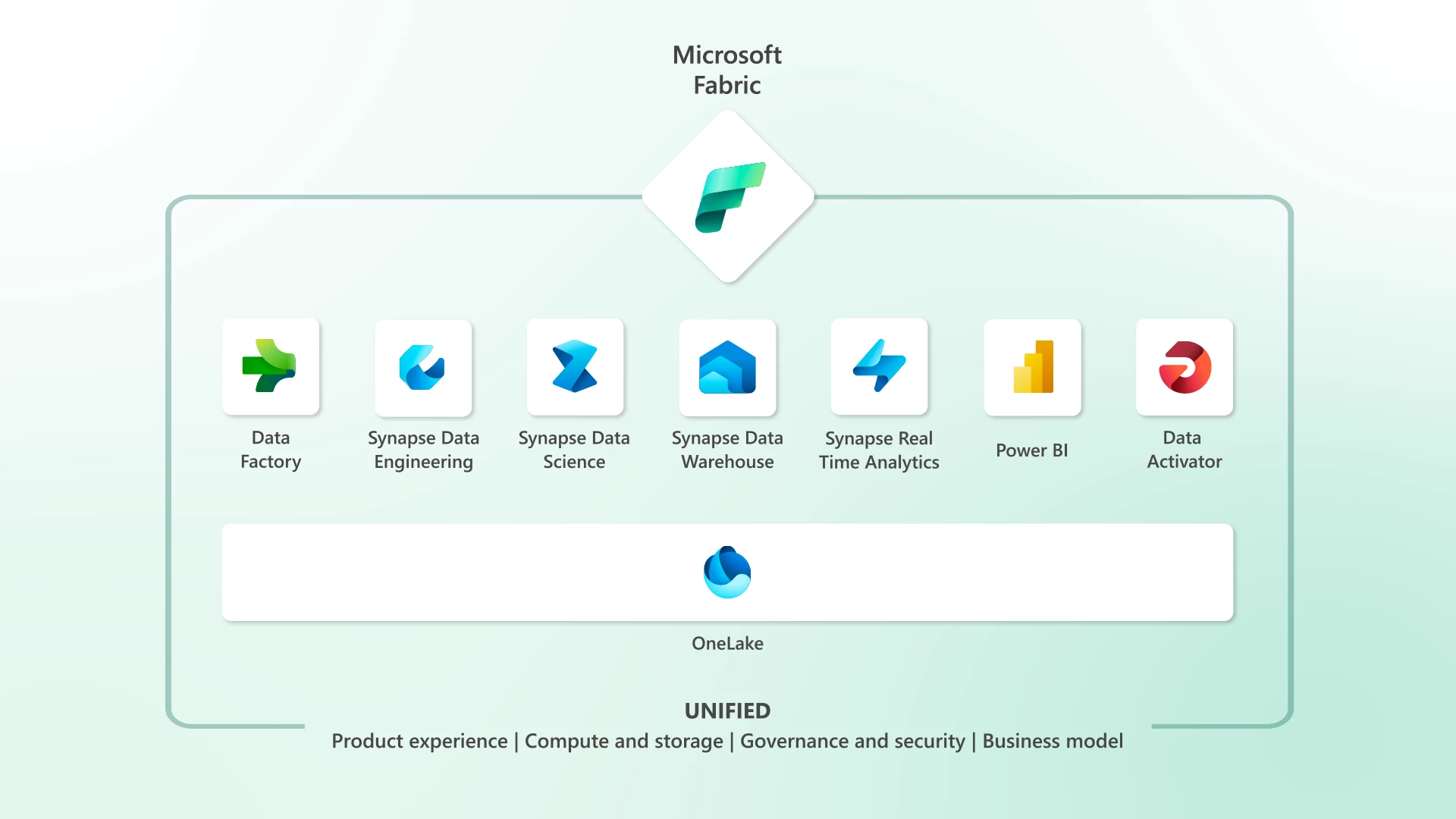 Introducing Microsoft Fabric: Data analytics for the era of AI
Microsoft Fabric is an all-in-one analytics solution for enterprises that covers everything from data movement to data science, Real-Time Analytics, and business intelligence. It offers a comprehensive suite of services, including data lake, data engineering, and data integration, all in one place.
In today's AI-driven era, data plays a crucial role in digital transformation and gaining a competitive edge. Recognizing this, Microsoft has introduced Microsoft Fabric, an end-to-end unified analytics platform that brings together all the necessary data and analytics tools for organizations. Fabric integrates Azure Data Factory, Azure Synapse Analytics, and Power BI into a single, seamless product, empowering data and business professionals to unlock the full potential of their data.
What sets Microsoft Fabric apart from other solutions in the market? Firstly, Fabric is a complete analytics platform that eliminates the complexity and expense of integrating multiple subsystems from different vendors. With Fabric, users can enjoy a unified experience and architecture, providing all the capabilities required for extracting insights from data and presenting them to business users. Moreover, Fabric offers role-specific experiences for various teams involved in the analytics process, ensuring a seamless workflow for data engineers, data scientists, analysts, and business users.
Fabric's lake-centric and open approach is another standout feature. It includes a multi-cloud data lake called OneLake, which simplifies data management, integration, and operation. OneLake eliminates data duplication and vendor lock-in by organizing data in an intuitive hub and supporting open data formats such as Delta and Parquet. This allows customers to work with a single copy of the data across all Fabric workloads, reducing complexity and enabling flexibility.
Fabric is powered by AI, with Azure OpenAI Service integrated at every layer. This enables users to leverage generative AI capabilities and find insights in their data. The upcoming Copilot feature in Fabric will provide conversational language support, allowing users to create dataflows, build machine learning models, and visualize results using natural language interactions.
Fabric aims to empower every business user by deeply integrating with Microsoft 365 applications. Power BI, a core component of Fabric, is seamlessly integrated with popular applications like Excel, Teams, PowerPoint, and SharePoint. This integration allows users to discover and analyze data directly within these applications, driving a data culture and enabling better decision-making.
Lastly, Fabric reduces costs through unified capacities. Instead of provisioning computing capacity for each individual workload, customers can purchase a single pool of computing power that can be shared across all Fabric workloads. This reduces wastage and optimizes resource utilization, resulting in cost savings for organizations.
Microsoft Fabric is currently available in preview, and users can sign up for a free trial to experience its capabilities. The platform has already received positive feedback from companies like Ferguson, T-Mobile, and Aon, who have seen improvements in delivery time, data consolidation, and simplification of their analytics stack.
In summary, Microsoft Fabric offers a comprehensive and integrated solution for data analytics in the AI era. With its unified platform, lake-centric approach, AI-powered features, seamless integration with Microsoft 365, and cost-saving benefits, Fabric is poised to revolutionize the way organizations harness the power of data for insights and decision-making.
Data Phoenix Newsletter
Join the newsletter to receive the latest updates in your inbox.
Comments
---