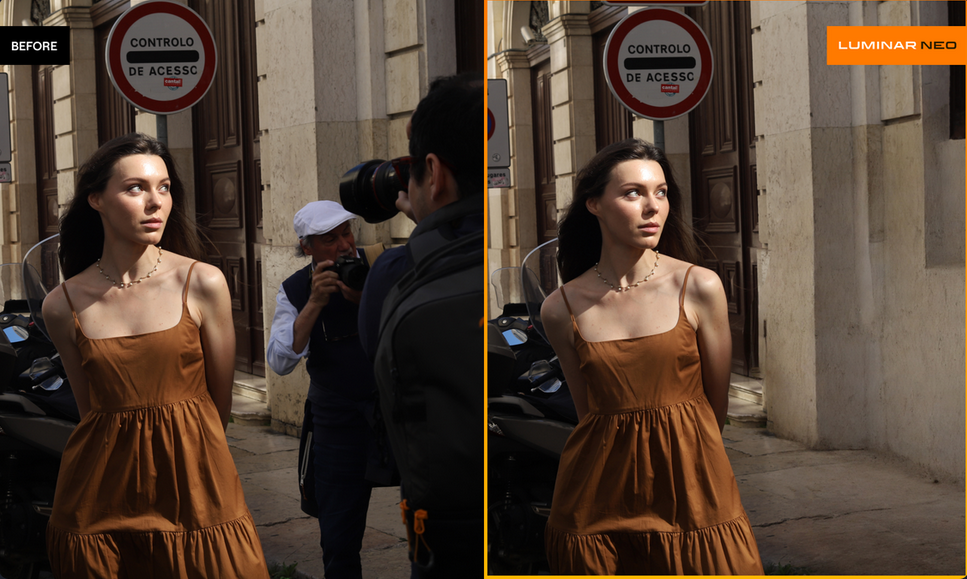 Skylum launches generative AI tools within the award-winning photo editor Luminar Neo
Skylum will upgrade its award-winning photo editing software, Luminar Neo, with three generative AI technologies. These will enable users to remove unwanted items from compositions, expand the boundaries of their pictures, and replace existing objects using prompt-responsive generation.
The award-winning photo editing software Luminar Neo is getting an upgrade consisting of three generative AI technologies: GenErase, GenExpand, and GenSwap. The technologies were set to be released monthly, and the cycle just started with the release of GenErase on October 26. Currently, the Luminar Neo arsenal of AI-powered features is dominated by assistive technologies that automate some processes or simplify advanced editing so it becomes accessible to inexperienced users. Since Luminar Neo is best known for these assistive technologies, it makes sense that it is not only available as an application for every popular platform but also as an Adobe Photoshop and Lightroom plugin.
GenErase, the first of the technologies to launch, allows users to remove unwanted items from their pictures, automatically filling the area with the guidance of content-aware AI tools that fill the gaps in the picture with colors, textures, and other elements matching the surrounding areas. GenExtend, coming in this month, will let users expand the boundaries of their photos so they can effortlessly create panoramic landscapes or balance out compositions requiring more breathing room for their subjects. Finally, GenSwap is scheduled to launch this December and will enable users to swap or replace existing objects in their compositions. Additionally, this tool will also respond to user prompts by adding new AI-generated details to the picture. For instance, an unfavorably cropped tree could be replaced by a repositioned complete tree, empty skies could be populated with birds, and sandy beaches could be adorned with pebbles or shells.
The generative technologies will be available to the Pro, Explore, and Ultimate plan subscribers, regardless of whether their subscription is monthly, yearly, or biyearly. Those interested in a perpetual license can opt to make an additional one-time purchase of the 2023/24 Creative Journey Pass, which will grant them access to the generative tools until August 16, 2024, and to every feature and platform upgrade released before that date. More information on plans and pricing can be found here. It may be worth checking for special pricing offers since eligibility and availability may vary. Additionally, there are educational, military, and loyalty discounts available.
Data Phoenix Newsletter
Join the newsletter to receive the latest updates in your inbox.
Comments
---