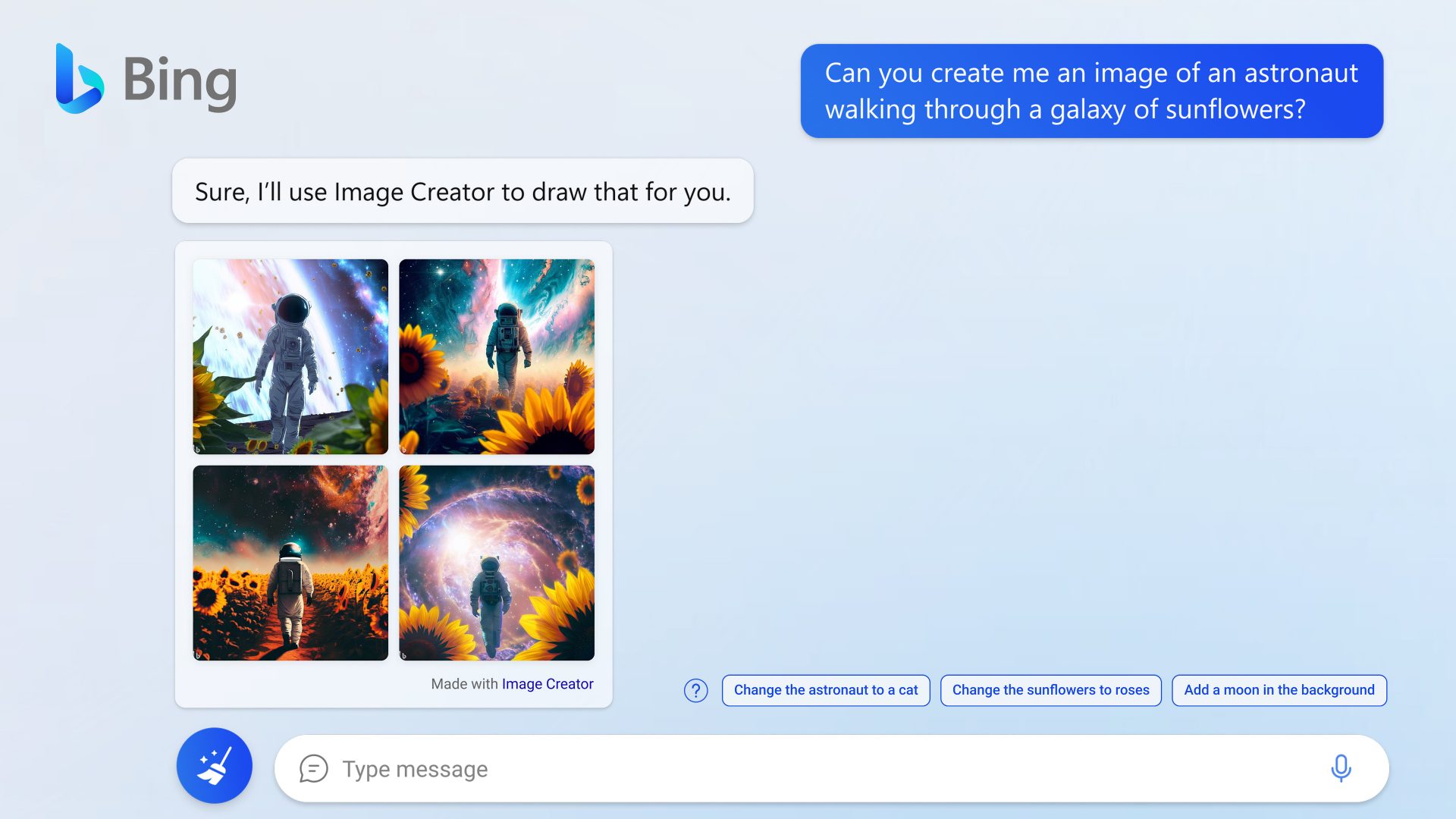 The new Bing comes with Bing Image Creator
Introduced last month, Bing with Artificial Intelligence and Microsoft Edge, which provides better search, complete answers, a new chat experience and the ability to create content, is taking it to the next level and becoming more visual.
On March 21, the development team announced the new Bing and Edge preview, which adds Bing Image Creator, new AI-powered visual stories and updated knowledge cards. According to Bing, images are one of the most popular search categories, second only to general web searches.
Bing Image Creator runs on an improved version of the DALL∙E model from partners at OpenAI, which allows you to create images simply by using your own words to describe the picture the user wants to see. Both written and visual content can now be generated in one place, which is chat.
For the Bing preview, Bing Image Creator will be fully integrated into Bing chat initially in Creative mode. After entering an image description, providing additional context and selecting an art style, Image Creator creates an image based on the desired image. In a way, it's a creative co-pilot. The Bing Image Creator preview will also be available in Microsoft Edge, making it the first and only browser with a built-in artificial intelligence-based image generator. To use Bing Image Creator in Edge, simply click on the Bing Image Creator icon in the sidebar to create an image or invoke it from Bing chat in Edge.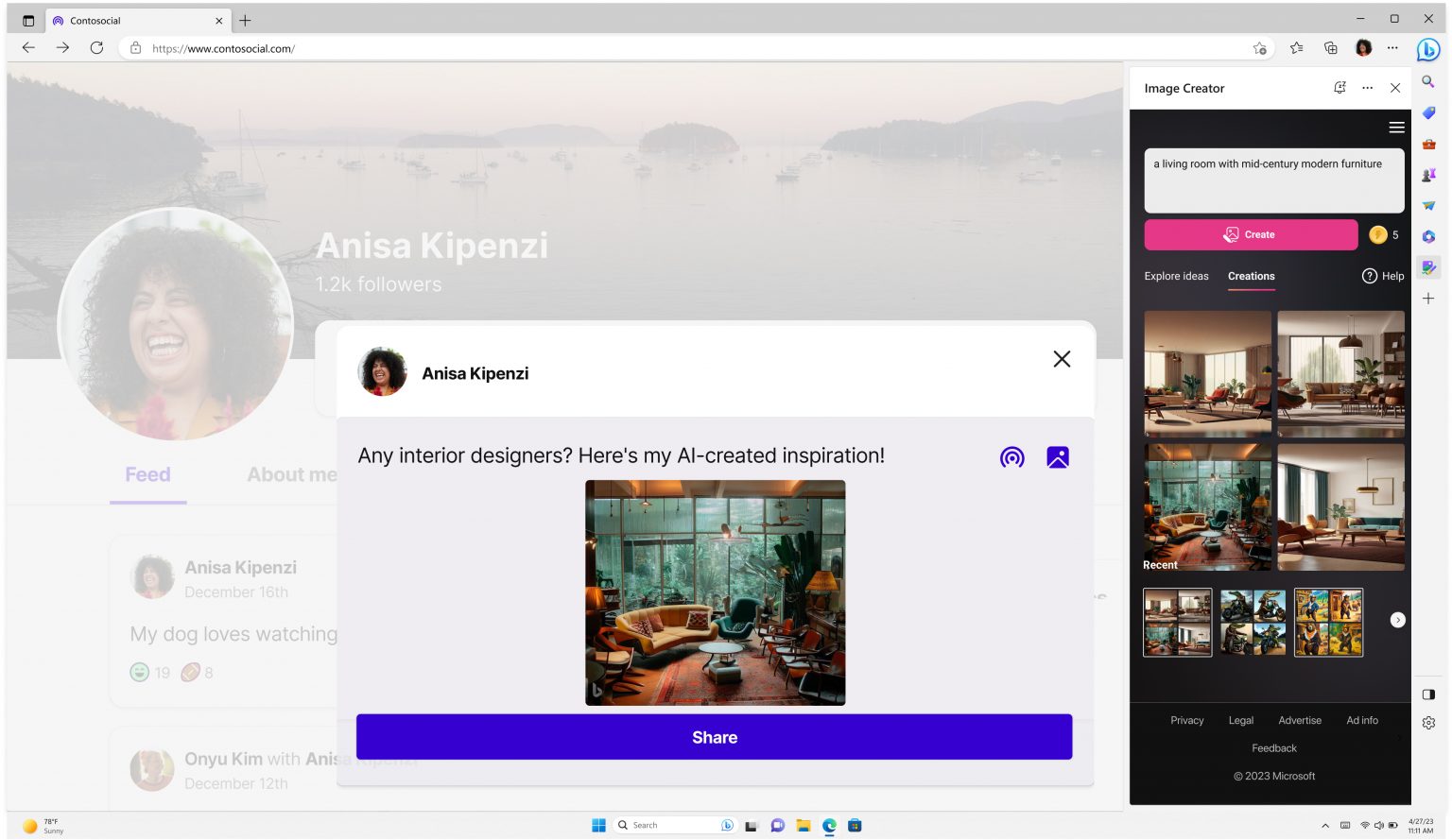 Initially, Image Creator will only be included in Bing's creative chat mode, but over time the Microsoft team plans to make it available in balanced and accurate modes. It is also working to optimize Image Creator's performance in multi-turnover chats, because it believes that the best way to bring these technologies to market is to thoroughly test them in an open mode where everyone can leave their feedback.
Data Phoenix Newsletter
Join the newsletter to receive the latest updates in your inbox.
Comments
---