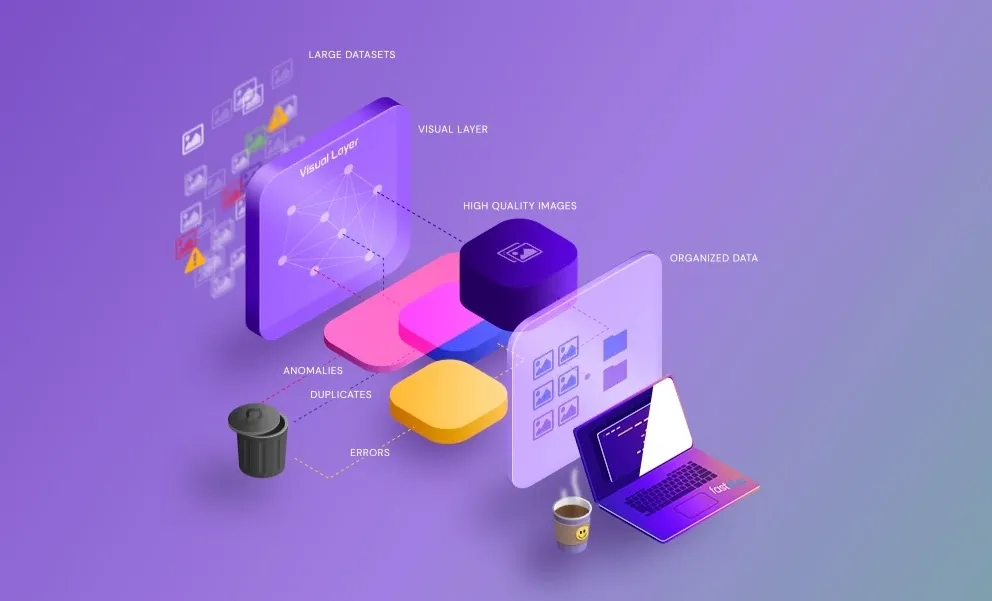 Visual Layer Raises $7 Million to Revolutionize Visual Data Management for AI Models
Visual Layer, a Tel Aviv-based startup, has raised $7 million in seed funding to tackle the challenges of managing large visual datasets for AI models. The company aims to help data scientists and ML engineers identify issues such as mislabeled, broken, or duplicated images before they impact model performance. The funding round was led by Madrona and Insight Partners, indicating strong investor confidence in Visual Layer's approach.
Visual Layer has developed a system that can analyze hundreds of millions of images without relying on expensive GPUs. At the core of their technology stack is the open-source fastdub project. The company's co-founders, Danny Bickson and Amir Alush, leveraged their experience at companies like Apple and Turi to create fastdup, which enables engineers to find potential issues in image datasets, cluster them, and visualize the results.
The team at Visual Layer conducted research on popular pre-training datasets and discovered significant issues. For example, the ImageNet-21K dataset contained over a million pairs of duplicate images among its 14 million images. Many datasets also suffer from broken images, mislabeled images, or images unrelated to the intended training objectives. Visual Layer's solution addresses these challenges and helps improve model performance.
Managing visual data is a complex task for companies across various industries. Visual Layer recognizes the importance of understanding, curating, and managing this type of data to build meaningful services. Currently, organizations struggle with the sheer volume of data, lacking insights into its location and contents. Visual Layer fills this gap by offering fastdup as a service, with additional enterprise features tailored to meet specific customer needs.
Early adopters of Visual Layer's solution include Meesho, an Indian social commerce platform that used fastdup to enhance the quality of its image gallery consisting of 200 million products. Other notable users include John Deere, Honeywell, Winnow, and Nuvilab. The positive response following the launch of fastdup indicates the demand for improved visual data management in the era of large-scale AI models.
Visual Layer's seed funding provides validation for their vision and capabilities. The company is well-positioned to revolutionize visual data management for AI models and contribute to advancements in computer vision and data management. With the support of investors and an expanding user base, Visual Layer is set to play a significant role in the future of AI-powered solutions.
Data Phoenix Newsletter
Join the newsletter to receive the latest updates in your inbox.
Comments
---