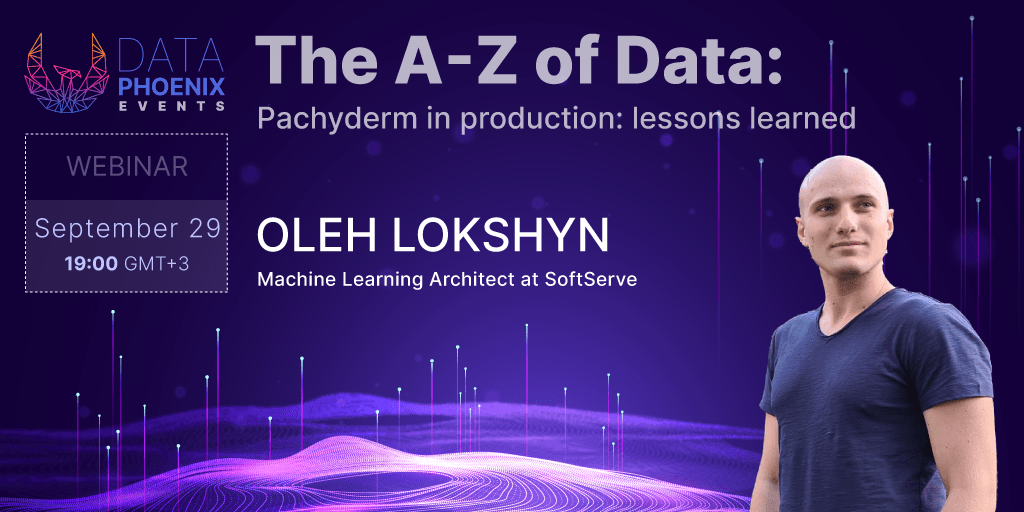 Webinar "Pachyderm in production: lessons learned"
The Data Phoenix Events team invites you all on September 29 to our "The A-Z of Data" webinars. The topic — Pachyderm in production: lessons learned.
In this talk, we will take a look at yet another MLOps tool - Pachyderm. This tool is gaining in popularity and is unique for some use-cases. The speaker will share the experience of applying Pachyderm to a real-world, BigData NLP project. Most importantly, we will see the hidden limitations of Pachyderm and why it's not quite the tool it claims to be.
Webinar language: Russian.
Speaker
Oleh Lokshyn is a Machine Learning Architect at SoftServe. He built ML workflows on GCP, Azure, and on-premises for different supervised and unsupervised models. Oleh holds several certifications: Google Cloud Professional Machine Learning Engineer, Google Cloud Professional Data Engineer, Microsoft Certified Azure Data Scientist Associate.
Registration
---