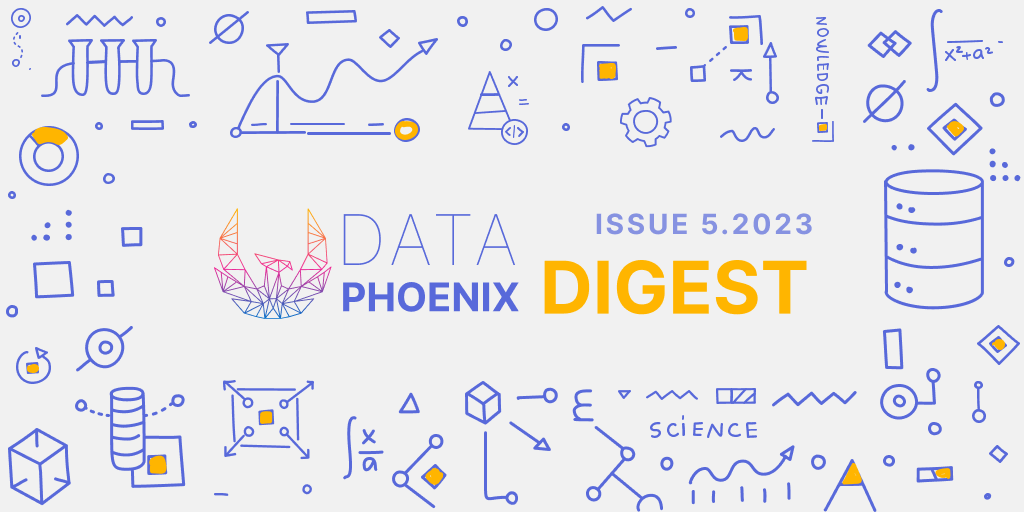 Data Phoenix Digest - ISSUE 5.2023
Special event "Startup's Guide to Success in Central and Eastern Europe" at NVIDIA GTC, scaling media ML at Netflix, how to transform time series for DL, time series forecasting with DL in PyTorch, Megane, OmniObject3D, LEGO-Net, Offsite-Tuning, news, and more.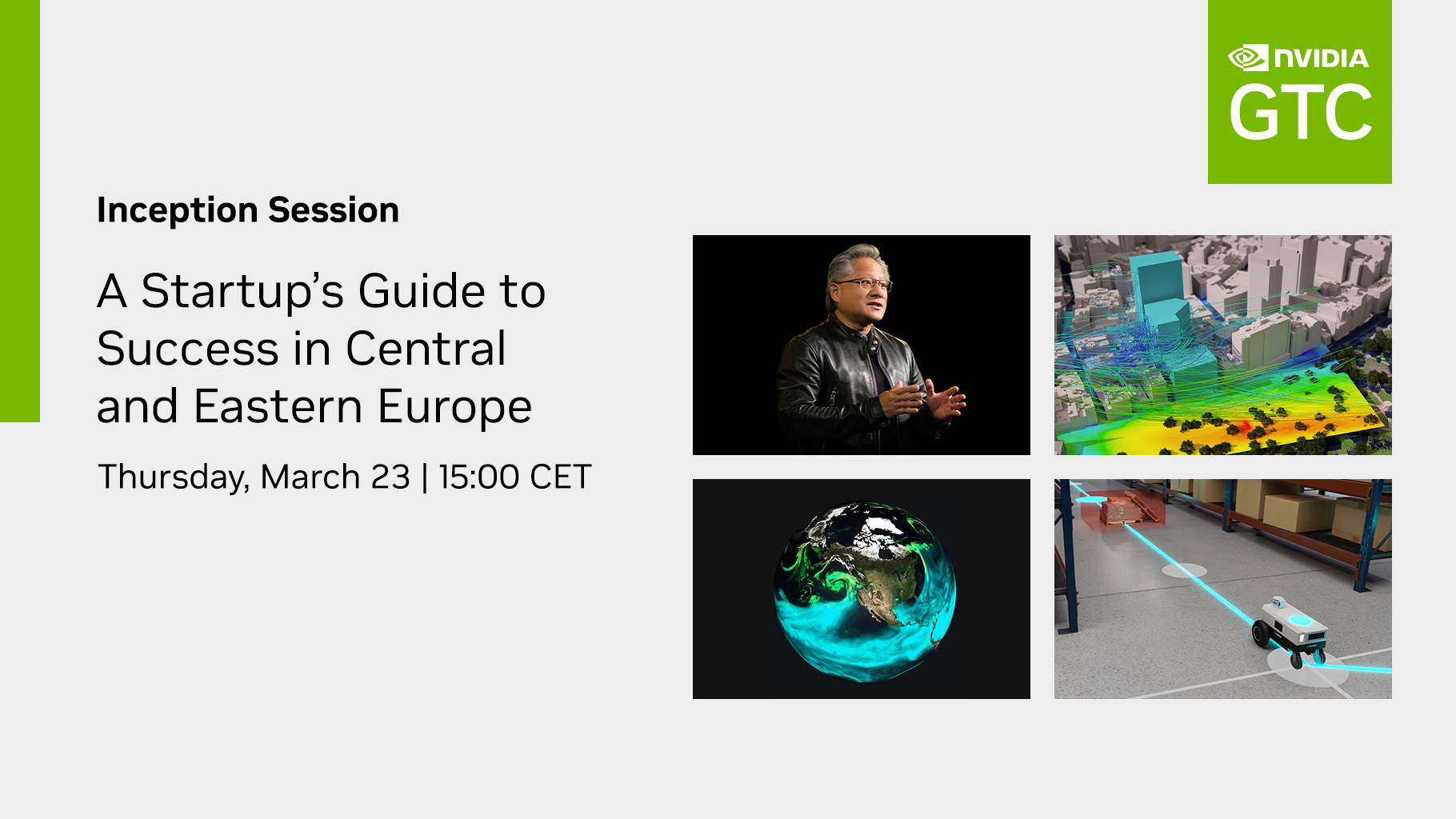 How can AI change regional trends to benefit founders and developers alike? We've assembled industry experts to answer those questions and more. Dominik Andrzejczuk and Piotr Byrski will speak about what investors look for in new and disruptive startups plus why CEE is poised to be the next major technology hub.
---
NEWS & ANNOUNCEMENTS
---
Share your latest news and advancements in Data, AI, and Machine Learning with us, and let us help you showcase your solutions to a broader audience.
---
ARTICLES
Scaling Media Machine Learning at Netflix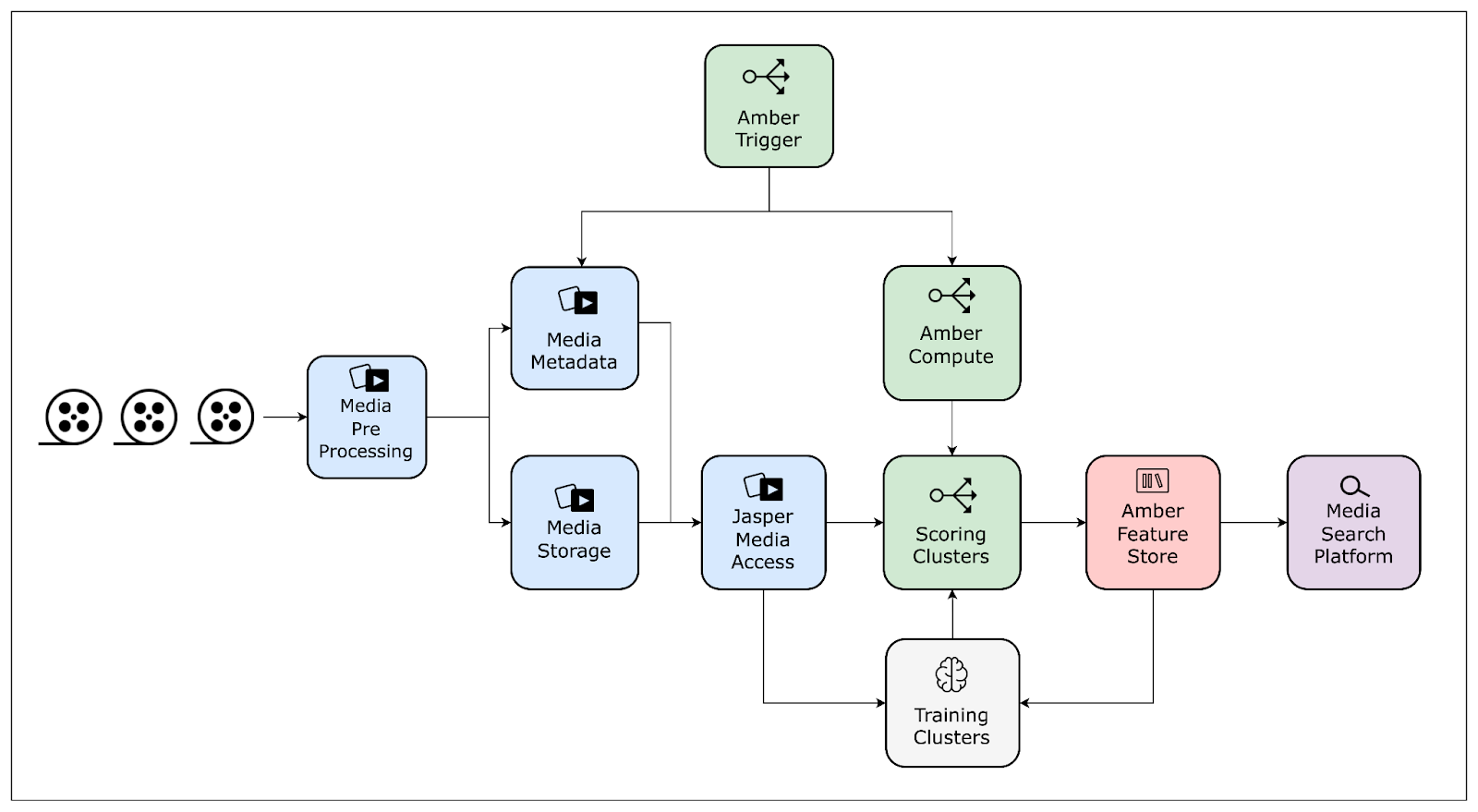 Recently, Netflix has been using ML to personalize artwork and to help creatives create promotional content. In this article, they explain how they have built a media-focused ML infrastructure to reduce the time from ideation to productization for media ML practitioners.
How to Transform Time Series for Deep Learning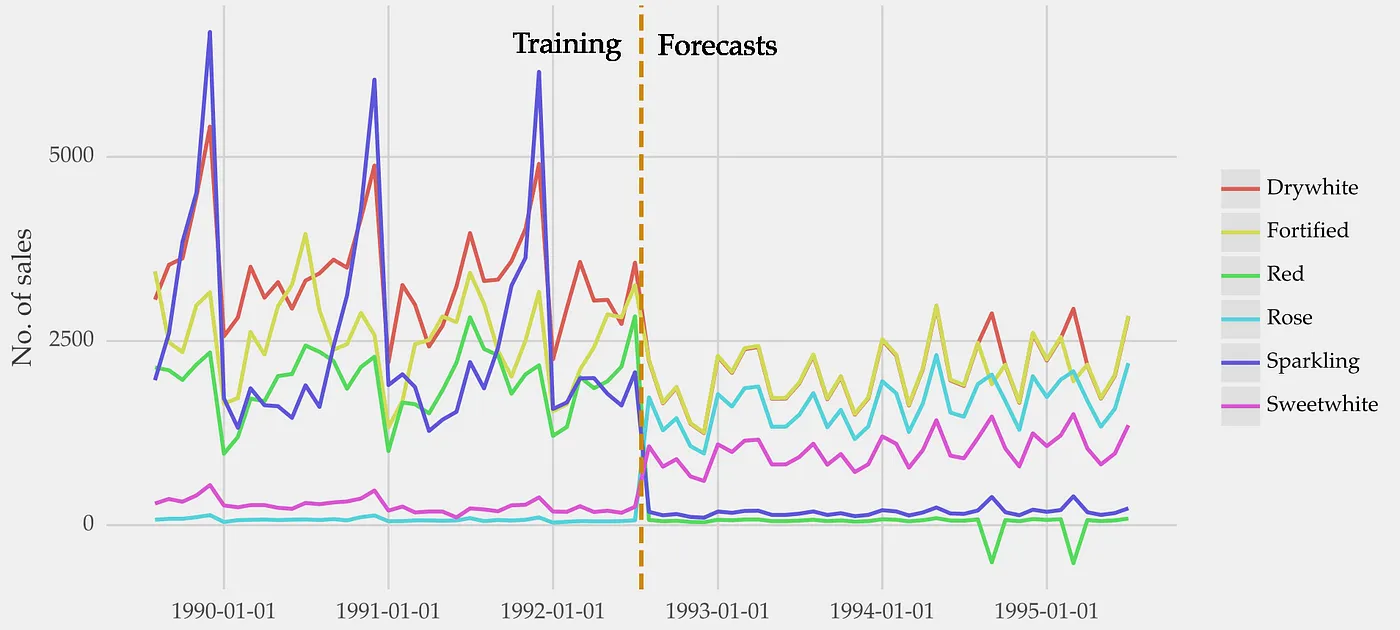 This tutorial explains how to transform a time series for supervised learning with an LSTM (Long Short-Term Memory). An LSTM is a type of neural network that is especially useful to model time series. Don't forget to check out the author's previous article for context.
I enabled ChatGPT to "see" images and made it play Dixit with my friends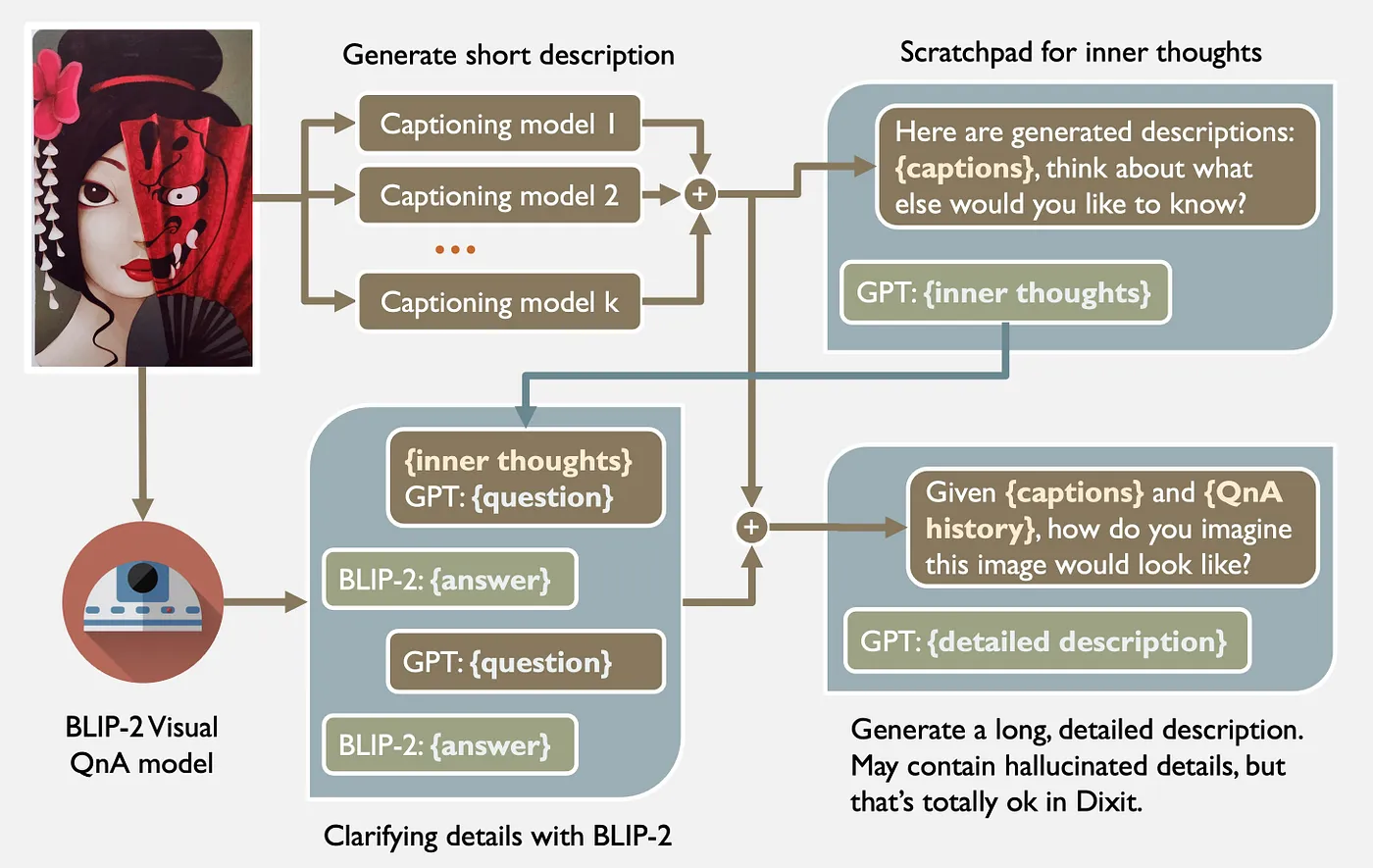 Dixit is a popular party game that features a deck of cards with surreal and imaginative illustrations. In this article, the author dives deep into how he built an AI bot based on GPT-3 and BLIP-2 to play Dixit and gathered some friends and co-workers to play against it.
Time Series Forecasting with Deep Learning in PyTorch (LSTM-RNN)
Time series forecasting involves making scientific predictions based on historical time stamped data. In this article, the author offers an in-depth tutorial on forecasting a univariate time series using deep learning with PyTorch. Check it out!
Speech Synthesis, Recognition, and More With SpeechT5
SpeechT5 is now available in Transformers, an open-source library that offers easy-to-use implementations of state-of-the-art machine learning models. This article provides a detailed dive-in into what SpeechT5 is, with demos and more. Take a look!
---
Make a difference in the global community by becoming one of our authors. Share your expertise in data and artificial intelligence through writing articles, and help us educate and inspire the next generation of industry leaders.
---
PAPERS & PROJECTS
MEGANE: Morphable Eyeglass and Avatar Network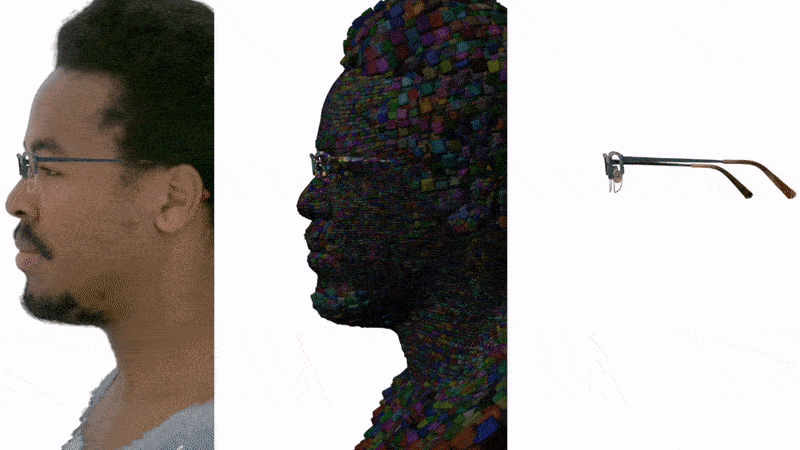 Megane is a 3D compositional morphable model of eyeglasses that incorporates high-fidelity geometric and photometric interaction effects. To support the variation in eyeglass topology, a hybrid representation of surface geometry and a volumetric representation is employed.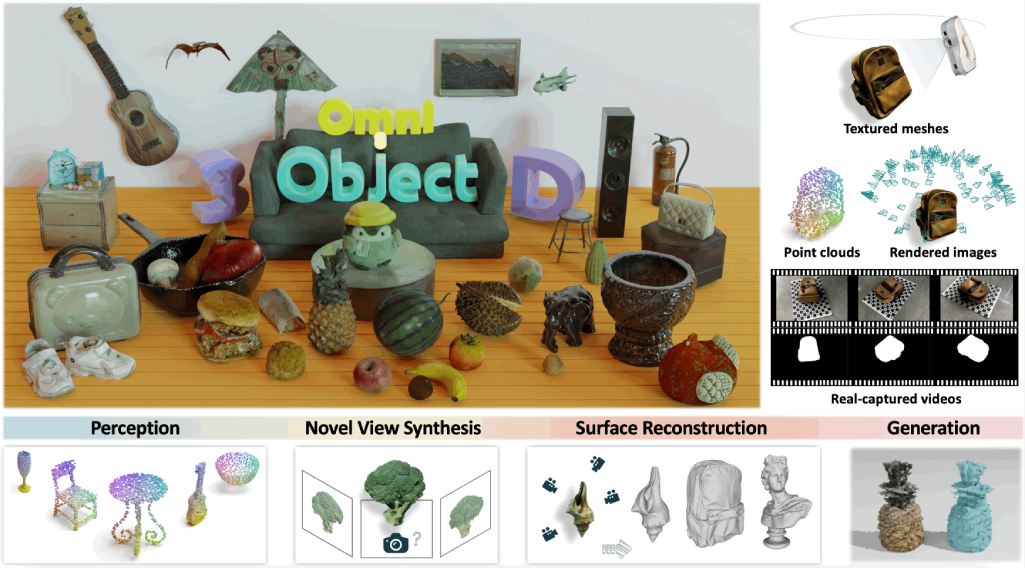 OmniObject3D is a large vocabulary 3D object dataset featuring massive high-quality real-scanned 3D objects that can be used to facilitate the development of 3D perception, reconstruction, and generation in the real world. Give it a try!
LEGO-Net: Learning Regular Rearrangements of Objects in Rooms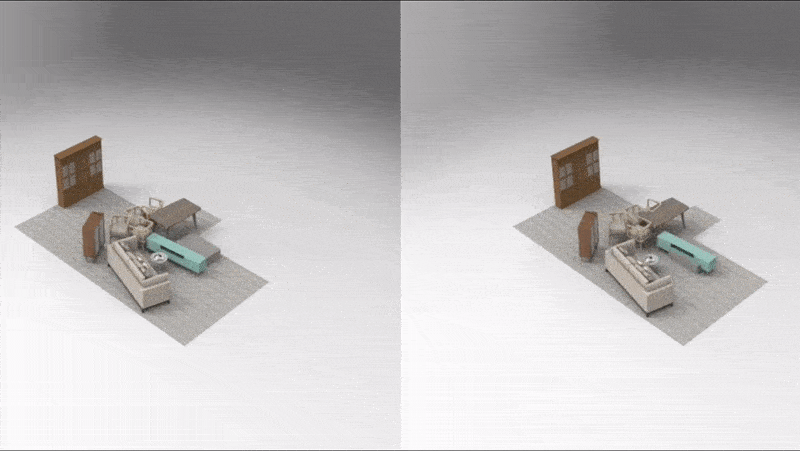 LEGO-Net is a data-driven transformer-based iterative method for LEarning reGular rearrangement of Objects in messy rooms. Results demonstrate that the method is able to reliably rearrange room scenes and outperform other methods. Find out more!
Offsite-Tuning: Transfer Learning without Full Model
In this paper, the authors propose Offsite-Tuning, a privacy-preserving and efficient transfer learning framework that can adapt billion-parameter foundation models to downstream data without access to the full model. Learn more about the framework!
In-N-Out: Face Video Inversion and Editing with Volumetric Decomposition
3D-aware GANs offer new capabilities for creative content editing while preserving the editing capability of their 2D counterparts. In-N-Out represents the face in a video using two neural radiance fields to compose them together for reconstruction. Learn more!
---
If you enjoyed this content, make sure to subscribe to our newsletter and share it with others who may be interested. Follow us on social networks (Telegram, Facebook, Twitter, LinkedIn, YouTube) to stay updated about the upcoming webinars and have more interesting content.
---
For collaboration inquiries, including sponsoring one of the future newsletter issues, please contact us here.
Data Phoenix Newsletter
Join the newsletter to receive the latest updates in your inbox.
Comments
---